A "good" and "positive" year for the GAA on the financial front
January 31, 2018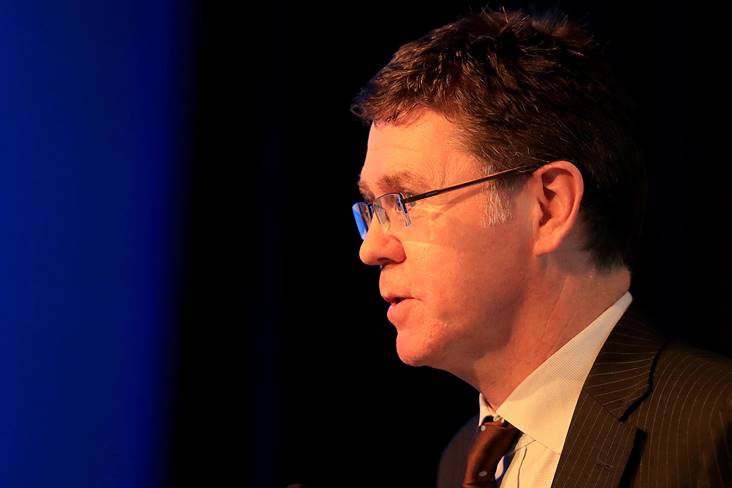 GAA Director of Finance Tom Ryan.
©INPHO/Donall Farmer.
Gate receipts generated by both the football and hurling championships were up significantly in 2017.
The GAA's annual financial statements show total revenue jumped by €5m to 65.6m last year.
An additional 180,000 people attended matches in the All-Ireland series and that represents an increase of 22% in football and 29% for hurling matches.
The football championship collected an extra €1.5m in gate receipts while the Liam MacCarthy Cup race saw a jump of €2.2m. In total, €35m was collected at the turnstiles.
Mayo's replays at the All-Ireland semi-final and quarter-final stages as well as the big crowds attracted by hurling counties like Wexford, Cork and Waterford would have been big contributory factors to this increase.
Commercial revenue, meanwhile, is up to €19m from €17.9m in the previous year.
"In terms of an overview of the year, the first thing to say is that it was a good year, a positive year, an encouraging year. It's always very heartening to be able to say that," the GAA's Director of Finance, Tom Ryan, commented today when publishing the financial statements.
"In terms of how we earned our €35 million in gate receipts and what that actually meant in terms of a return for the association as a whole, it's always interesting to look at where we're generating a return.
"We had 350-odd matches over the course of this year and the lion's share of the €35 million revenue is earned from eight to ten significant matches.
"In terms of the net income out of the 350-odd games that are played, there are only just over 40 that generates any kind of a return.
"So that in turn creates its own pressure. It means you've got to get everything right for those particular games at the tail-end of the season because they are the games that determined how you fare financially.
"The other 300-plus games are equally important but they're not there to generate any money and are not judged by the amount of money they generate.
"That means you've got to make as much as you can from the ones that do generate a return to safe-guard the future of those other competitions."
On the expenditure side, the Association distributed almost €15million to counties.
Over €10 million was spent on games development and coaching, over €9 million on capital investment and grants, over €6 million on player welfare, over €12 million on match and competition costs, and over €10 million on administration.
Dublin GAA received €1.2m in coaching grants with Cork coming in second place at €249,000.
It was also revealed today that the GAA has purchased a 50 acre farm in Naul, Co Dublin.
It will be used to harvest a replacement sod for Croke Park and other pitches such as Abbotstown and Pairc Ui Chaoimh.
Most Read Stories