Harte will be scouring for new talent - McAliskey
September 20, 2018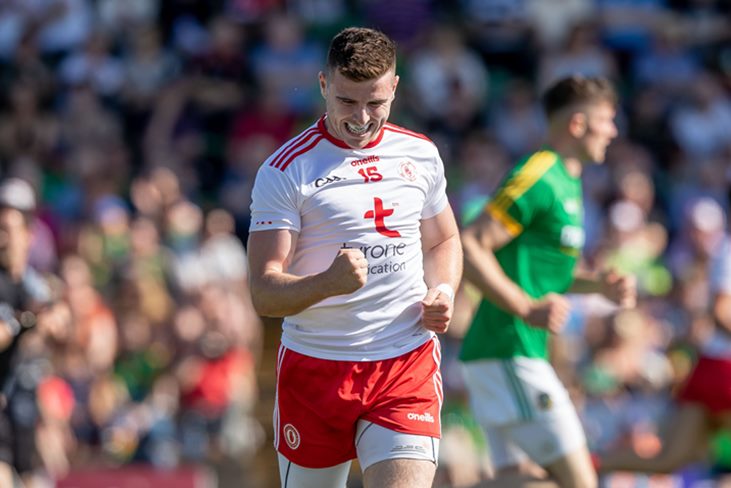 Tyrone's Connor McAliskey celebrates his first-half goal against Meath
Connor McAliskey expects to see a few new faces in Tyrone's squad in 2019 as they bid to go one better than this past season in their pursuit of the Sam Maguire Cup.
McAliskey saw his 2018 campaign ended last weekend after suffering a dislocated ankle whilst on club duty with Clonoe and is already setting his sights on next season.
He has no doubt that Mickey Harte will be exploring all avenues to ensure further improvement for the Red Hands.
"That's one thing we'll have to do, we're always trying to improve, and that's one thing Mickey will always be doing, is looking for players that can help, to go into the squad, push men on, and make that big impact," McAliskey told The Irish News.
"There's a lot of good footballers throughout Tyrone, and I'm sure Mickey will be scouring the county over the next few weeks, keeping an eye out for who is performing well and who deserves a chance."
He added: "You can see the quality of football in Tyrone is very high, very competitive, and I think there's a lot of boys that's been playing through minors, U21s, coming through, and Mickey will be keeping an eye out to see who best fits our squad, who has been working hard, who has got the attitude, and who can make a difference."
Most Read Stories