HL3A/3B round-up: Donegal and Tyrone edge out Monaghan
March 26, 2017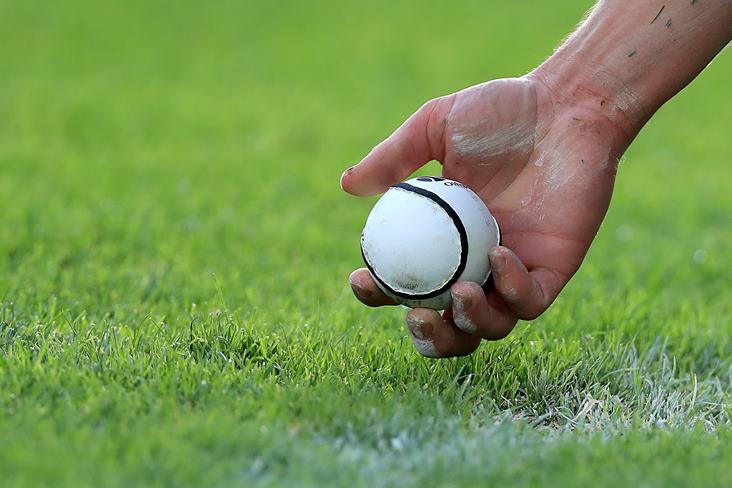 HL3A/3B round-up: Donegal and Tyrone edge out Monaghan
©INPHO
Donegal and Tyrone are through to the Division 3A decider next weekend after a tight finish at the top of the fifth tier.
The Tir Chonail men defeated bottom-of-the-table Louth (who are relegated to 3B with zero points) by 3-24 to 1-17 in Darver, while the Red Hands inflicted a 3-15 to 1-14 defeat on Monaghan at Cloghan.
Those results meant a three-way tie at the top between Donegal, Tyrone and Monaghan - all on eight points - with today's two winners advancing to the final and a shot at promotion due to superior score difference.
In 3B, next weekend's final line-up was already known: Longford V Warwickshire. Today, the midlanders suffered a 3-17 to 1-14 defeat to Sligo in Markievicz Park, while Leitrim consigned Fermanagh to rock-bottom place in the league when triumphing by 4-11 to 1-14 at Lisbellaw.
Donegal - P Burns; A Stokes, J Donnelly, P Doherty; R Kee, J Boyle, C Finn; D Cullen (0-3, 1f), S Gillespie; R McDermott (0-1), N Cleary (0-1), B Lafferty (0-3); J Ward, C Melaugh (0-2), D Flynn (3-13, 0-9f). Subs: S Curran (0-1) for S Gillespie, D Lafferty for P Burns, P Wilson for A Stokes, C Doherty for R Kee, P Nelson for B Lafferty.
Louth - S Hackett; M Wallace, M Lyons, C Matthews; S Kettle, P McCormack (0-1), C Griffin; S Connelly (0-1), D Murphy (0-1); G Kerrigan (0-2), G Smyth (0-10, 9f), B Stephenson; M Ryan, D Kettle (0-1), D Stephenson (1-1). Subs: M Byrne for B Stephenson, P McCarthy for D Stephenson.
Referee - G Quilty.
**
Tyrone - J Devlin; R Devlin, B Begley, S Muldoon; L Devlin, S Donnelly, T Morgan; C Cross, D Begley (0-1); C Grogan (0-3), P O'Kelly (0-1), R McKernan (0-1); M Mulgrew (2-0), D Casey (1-8, 0-6f), S Og Grogan. Sub: P Daly (0-1) for S Og Grogan.
Monaghan - H Byrne; P Garland, P Finnegan, B Flanagan; J Guinan, P Treanor, M Murphy; E MacSuibhne, C Meegan; F Rafter, T Campbell, N Garland (0-2); B McGuigan, S Leonard (1-3), D Meegan (0-9, 6f, 1'65). Sub: C Boyle for J Guinan.
Referee - A Ferguson.
**
Sligo - D Loughnane; E Comerford, A Morrison, G Feely; C Behan, S O'Connor, L Reidy; T O'Kelly Lynch (0-4), T Brennan; M O'Callaghan, D Collins (0-1), M Comerford; A Markham (0-1), E McDonagh, K Raymond (2-10, 0-7f). Subs: D Collery for M O'Callaghan, T Kelly for E Comerford, R Brennan for M Comerford, E McCarthy (1-1) for E McDonagh, R Redmond for T Brennan.
Longford - B Elliott; C McLoughlin, E Kavanagh, S Farrell; T Egan, K Murray, D Duggan (0-1'65); P Barden, P Walsh (0-2f); C Keegan (0-1), J Casey (0-1), S O'Brien; P Farrington (1-1), R Murray, C Mullane (0-8, 5f). Subs: J Mulhern for K Murray, A Sorohan for S O'Brien.
Referee - K McGeeney.
**
Leitrim - D Molloy; T Glancy, V McDermott, K McGrath; K O'Connor (1-0), C Byrne, M Quinn; C Moreton (0-2), K McDermott (0-1); N McLoughlin, L Moreton, D McGovern; P O'Donnell (2-6, 0-3f, 0-1'65), C Cunniffe, G O'Hagan (0-2). Subs: K Clarke (1-0) for N O'Loughlin, C O'Donovan for P O'Donnell, A McSharry for K O'Connor.
Fermanagh - C McPhillips; E Mahon, C McGarry, O Russell; T Cleary (0-1), F McBrien, A Magee; R Bogue (0-4, 1f), R Porteus; C McShea (0-1), J Gavin, S Curran (0-1); C McTeague, J P McGarry (1-2), D McGarry (0-4, 1f). Subs: D Teague for C McTeague, E Cleary for J Gavin, A Breslin (0-1) for S Curran, D Russell for T Cleary, J Gavin for F McBrien.
Referee - K Brady.
Most Read Stories