Maher - "great feeling now"
September 06, 2016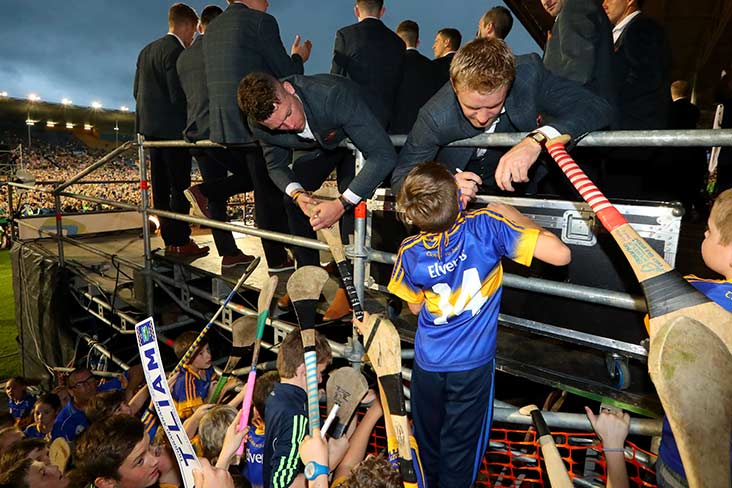 Young fans receive autographs from Tipperary's Padraic Maher during the homecoming
Padraic Maher says it's a "great feeling" to have finally got his hands on a second All-Ireland SHC medal.
Six years on from the breakthrough success of 2010, Maher starred on the Tipp side that outclassed Kilkenny in Sunday's decider at Croke Park as the Premier County finally shook off their shackles again:
"In 2010 I was like Ronan [Maher] and Mikey Breen coming in with no fear. Carefree attitude, just going out and enjoying it, " the Tipp wing back told gaa.ie.
"The likes of myself, Brendan [Maher] and Noel [McGrath] and Mickey Cahill got caught up in the whole thing where there was a burden on our shoulders for the next few years. We felt that pressure. This year we got a release off that. I think that showed in our hurling performances.
"We probably took it all for granted. Not only the players, but everyone in Tipperary expected: this is it now, one after the other it. But it's not that easy when you come up against good teams like Kilkenny, and Galway caught us a few times as well. Just goes to show.
"Like a couple of lads on Sunday weren't able to celebrate they were so tired. That's the effort you have to put in. But it's all worth it. Great feeling now."
Most Read Stories