Four newcomers for Waterford
June 10, 2011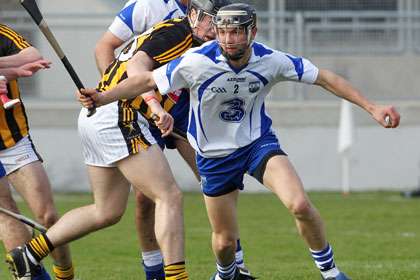 Waterford's Darragh Fives
Waterford boss Davy Fitzgerald will give four players their Munster SHC debuts against Limerick on Sunday.
Darragh Fives and Wayne Hutchinson have been named in a youthful full back line alongside Noel Connors, while Padraig O'Mahony and Brian O'Sullivan are the new faces in attack.
Meanwhile, Tony Browne, who will celebrate his 38th birthday next month, starts his 20th championship campaign at right half back.
Waterford (SH v Limerick): C Hennessy; D Fives, W Hutchinson, N Connors; T Browne, M Walsh, K Moran; S O'Sullivan, R Foley; M Shanahan, S Molumphy, P O'Mahony; J Mullane, S Walsh, B O'Sullivan.
Most Read Stories