Creedon calls for 'B' championship
May 27, 2013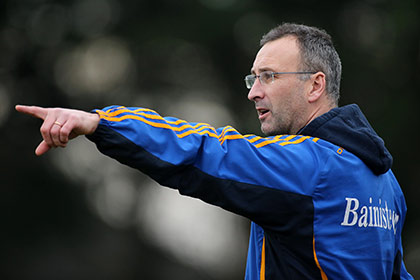 Tipperary football manager Peter Creedon. INPHO
Tipperary manager Peter Creedon has called for the introduction of an All-Ireland 'B' championship after seeing his team whitewashed by Kerry yesterday.
While favouring the continuation of the provincial championships, the West Cork native believes there is a strong case for a two-tier All-Ireland championship.
"Mayo did a nice number on Galway last week and sure Dublin might do similar to certain teams. I still think let us play our Munster championship, but there should be a top 16 going into a senior championship and a senior 'B', whatever," he said in the Irish Examiner.
"Club football is like senior, intermediate, junior so why should we all be playing for the same competition? But my aim is to try and build a team over the next two or three years that can come down here and rattle them (Kerry).
"But everything has to fall into place. The likes of Michael Quinlivan has to be available to us, Brian Fox, all the young lads that might be dual players have to commit to football. All the ducks must be in a row to make sure you can push on against the top teams."
Most Read Stories