Under-fire Ryan planning ahead
June 15, 2018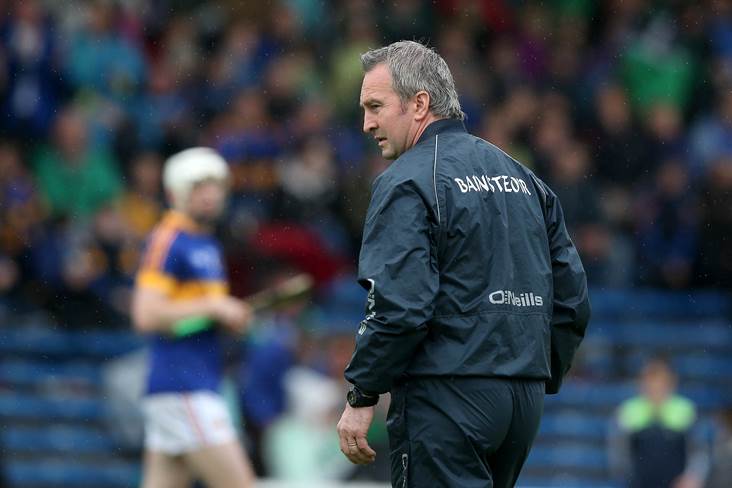 Michael Ryan as Tipperary manager.
©INPHO/Ryan Byrne.
Despite speculation over his future, Tipperary manager Michael Ryan is already looking ahead to the 2019 campaign.
Ryan is a fan of the new Munster SHC round robin series, but April being designated for clubs only is a problem that Ryan feels needs to be addressed.
When questioned by the Tipperary Star, if the current format is kept, would it affect their attitude towards the National League, Ryan was unequivocal in his response that it would.
"I think things that we need to consider in Tipp are first the April month and how we manage that," said Ryan. "I am very conscious that our path was laid out and we had four games in a row. It was certainly one of the things that was bothering me way back when we were deciding how we were to run our championship. We had four matches in a row and they are not machines.
"It will impact our view in terms of how we view the National Hurling League going forward. Without a doubt, if this is the format next year we need to have a look at the league if we are going to have such a busy April and remember, the weather impacted on those weeks that we lost."
Most Read Stories