Frampton turns heat up on Davy Fitz
July 12, 2011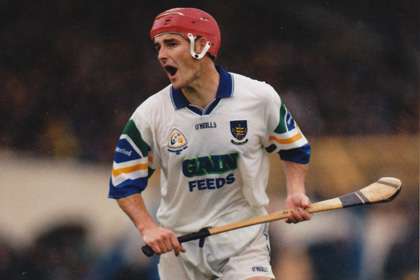 Former Waterford star Stephen Frampton
Former Waterford star Stephen Frampton has claimed there is "a lot of anger" in the county after last Sunday's humiliating Munster hurling final loss to Tipperary.
And the Ballygunner clubman says much of it is being directed towards Davy Fitzgerald and his management team for some of the "strange" calls they made, in particular, the decision to start All-Star centre back Michael 'Brick' Walsh in the troublesome full back position.
"There is a lot of shock and anger and disappointment. There is disappointment for the players who put in a huge effort this year and a lot of anger towards the management team and their tactics and the positioning of players in the match," Frampton told RTE Radio.
"There were a lot of strange decisions with Michael Walsh going to full back.
"I don't think the Waterford team were as bad as what they looked yesterday. They have a lot to make up for against Galway," he added.
Frampton said the future of the management was not an issue at this moment in time.
"That question is for another day. Hopefully they will get the tactics right and get the positioning of players a bit better for the match against Galway. I don't think that question is up for grabs."
Most Read Stories