O'Shea happy with result but not performance
July 27, 2014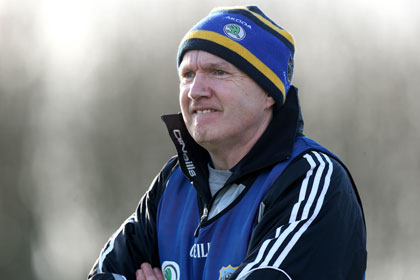 Tipperary manager Eamon O'Shea. INPHO
Tipperary have a lot of work to do if they are to 'keep the ball pucked out to Cork', according to manager Eamon O'Shea.
Speaking to the Sunday Game, the Premier boss admitted his side's display against Dublin today left a lot to be desired but the fact remains that they are 'still standing' in the All-Ireland race.
"It wasn't there most vintage performance, it wasn't ours. I'm just happy to get through the game," O'Shea commented.
"It's a cliche but we have a lot of improving to do before we keep the ball pucked out to Cork. It's a good day but, from my point of view, there's a lot of work to be done."
"I'm very pleased to be in an All-Ireland semi-final. The team is a very seasoned team with a lot to prove. Maybe it's a good way to go into an All-Ireland semi-final when you haven't played your best.
"I'm not trying to downplay it in terms of where we're at. Anyone can see out there, with a hurling brain, that we have to improve to compete. But we're still there, we're still standing."
O'Shea revealed that he his hopeful that injured pair Conor O'Mahony and Michael Cahill will be fit to line out against Cork.
Most Read Stories