Over 50 players turned down chance to play for Limerick footballers
May 18, 2018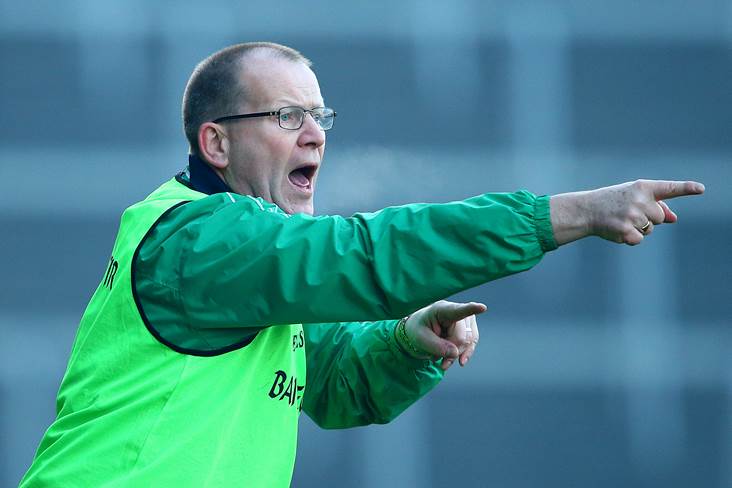 Limerick manager Billy Lee.
©INPHO/Cathal Noonan.
A whopping 53 players declined to join the Limerick football panel this year, manager Billy Lee has revealed.
The Treaty County finished in the bottom half of Division 4 of the Allianz League and go into tomorrow evening's Munster SFC opener against Clare as big underdogs, despite only losing to the same opposition by a point last summer.
"Well, we lost 18 in total from last year," Lee told the Irish Daily Mirror.
"Look, I always respect people's opinion but the disappointing thing for me was that some players wouldn't answer calls or return a call. I find that disappointing because I'm prepared to talk to anyone. But that's fine, it is what it is now and we'll move on and that's it.
"But yeah, that's where it's at. And it's fine, if you don't want to play football with Limerick, that's okay. Have the courage of your convictions to be able to say it to me. It's a pastime, or it's meant to be a pastime.
"So you try and challenge players to come in, you know, give them every opportunity, find a way for it to work but I think one or two conversations I had, fellas who were in it for a couple of years they said look, they're not in the county and they feel they wouldn't be able to give it 100 per cent commitment and if they did it at 70/80 per cent they'd be found out."
Stay up-to-date with this weekend's football and hurling championship action on our Match Tracker where we will be bringing live updates and scores from around the grounds.
Most Read Stories