RTÉ apologise to Barry McGuigan for Brolly and Dunphy comments
November 24, 2017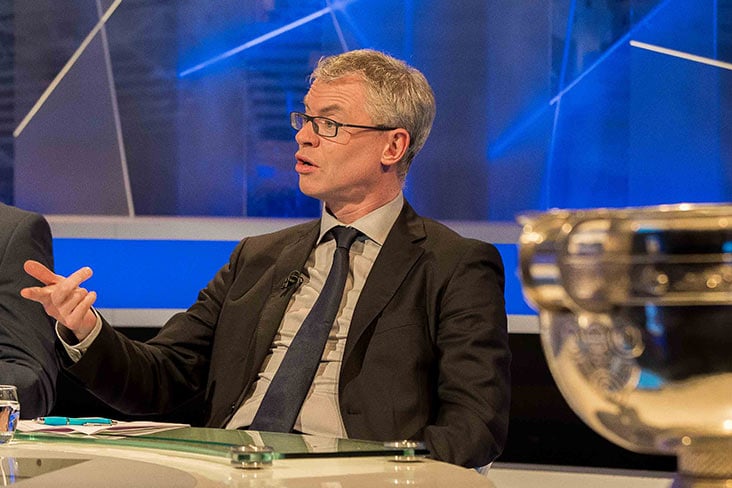 Joe Brolly
RTÉ have issued an apology to Barry McGuigan for some of the comments made on his 1985 world title victory as part of its 'Ireland's Greatest Sporting Moment' series.
Two weeks ago the show had sought to find the country's single greatest sporting moment of the 1980s, with Ray Houghton's goal against England in Euro 88 winning out.
When considering McGuigan's triumph over Eusebio Pedroza midway through the decade, panellists Joe Brolly and Eamon Dunphy strongly argued against the Clones Cyclone's WBA featherweight title win. 
Former Derry All-Ireland winner Brolly openly indicated that he had a personal dislike for McGuigan, as he stated: "Anybody but McGuigan, I'd like to start with… I just don't like the man. I am biased against him. I want to declare that just in the interest of honest discourse."
The controversial analyst also said that McGuigan's support on both sides of the border "wasn't the real thing", adding: "Sectarianism was at its height in the North in 1987. That was showbiz, the white dove on the shorts and all of that."
Dunphy concurred with Brolly saying that much of the Monaghan fighter's success was thanks to "a succession of easy fights".
Opening last night's episode, presenter Des Cahill apologised to McGuigan on behalf of the national broadcaster.
"In our first programme on the 80s, we featured Barry McGuigan's wonderful achievement in becoming world champion," said Cahill. "Now the conversations that followed were robust and they strayed somewhat from the great moment that we set out to mark.
"For that we would like to apologise to Barry and his legion of supporters. It wasn't in the spirit of what the programme was designed to do and lots of you let us know your feelings.
"We're happy to recognise that."
Most Read Stories