Creedon: Drinking allegations made us look like 'laughing stocks'
July 27, 2017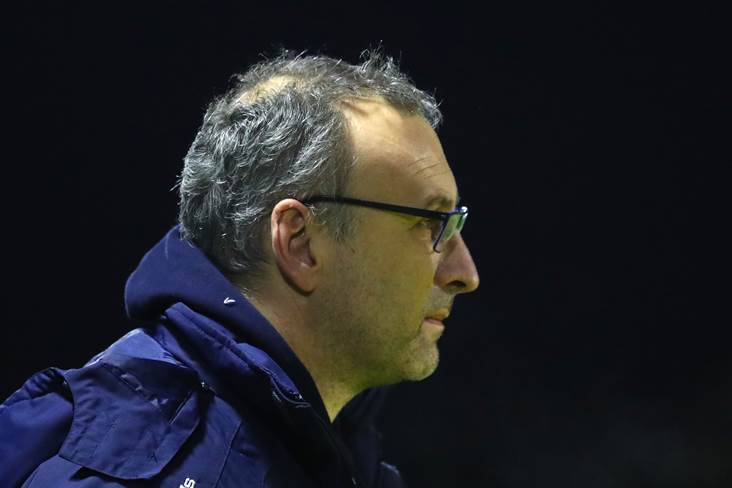 Laois manager Peter Creedon.
©INPHO/James Crombie.
Outgoing Laois football manager Peter Creedon has once again denied that there was a drink culture within his squad.
Speaking on the RTE GAA Podcast today, the Cork native strongly rejected the allegations which were raised by delegates at a county board meeting two weeks ago, saying that the suggestions made the players and management look like "laughing stocks".
"Not once throughout the whole year did any person come to me or Gary (Kavanagh) or Tom (McKettrick), who were based and living in Laois, with information regarding players constantly drinking or whatever," he told RTÉ's GAA Podcast.
"I wasn't following the players around all the time but to the best of our knowledge there wasn't a drink culture there and it was really bad form to have it splashed across the media because not only does it make the players and ourselves look like laughing stocks, it's not a positive reflection on Laois either.
"Some of the things that were being said about us in Laois were just off the wall really."
The O'Moore men suffered relegation to Division 4 of the National League and 10-point qualifier defeat to Clare in the championship during Creedon's sole season in charge, with Creedon claiming to have had only one discipline issue with players during the year.
"There was one morning were three players failed to show but they were dealt with. One player didn't play for two championship matches after that as a consequence for his actions," he said.
"We were being accused of being too quiet and too nice with the players but at the same time we were slowly putting in place the actual structures needed going forward."
Most Read Stories