Clareman at centre of sliotar controversy named
July 17, 2017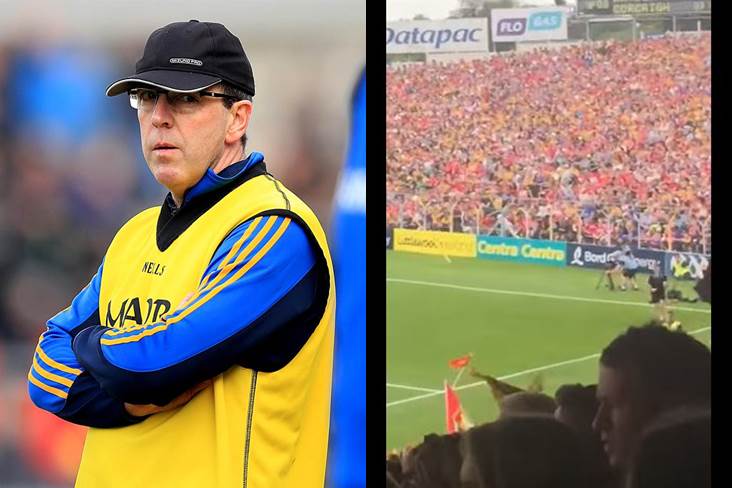 Left, Clare joint-manager Gerry O'Connor and right his son Niall runs around the pitch after throwing the Cork sliotars into the crowd before the Munster SHC final at Semple Stadium, Thurles.
The individual who was spotted taking a bag of sliotars from behind the Cork goal and throwing them into the Killinan End terrace at Semple Stadium before last Sunday week's Munster SHC final has been identified.
Niall O'Connor - son of Clare joint-manager Gerry O'Connor - has been named as the person at the centre of the controversy by the Clare Champion newspaper. 
Video footage emerged last Tuesday of the incident which was quickly branded 'sliotar-gate'. 
Clare's co-managers Donal Moloney and Gerry O'Connor said they were "extremely disappointed" with the incident, while Cork - who won the game - accepted an apology from the embarrassed Banner County.
Most Read Stories