"You are talking about Ring, Mackey, Doyle, Eddie Keher"
June 24, 2015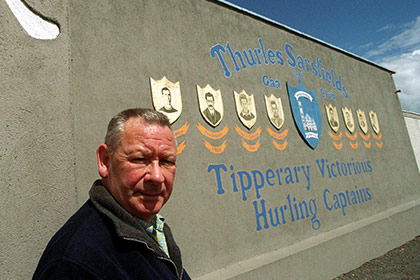 Hurling legend Jimmy Doyle. INPHO
The late Jimmy Doyle was a 'master of his craft' according to his former team-mate Len Gaynor.
Premier County legend Doyle passed away earlier this week at the age of 76 and, speaking to The Irish Daily Star, three-time All-Ireland winner Gaynor said: "Jimmy was a master of his craft, that was for sure. He was one of the best hurlers ever, unbelievably skilful, a terrific forward.
"He was playing in an era where it was fairly tough and he would be a target because he was known as the danger man.
"He got it hard but he survived. He more than survived. He was hand enough and light but his skill brought him through. He was outstandingly brave because he had to be to survive."
Gaynor concluded: "He was always in good form. It is a huge shock to have him gone.
"A modest and lovely chap, very childlike in ways, but once he was on the field there was nothing childlike about him.
"You'd see him at the matches. He'd be up at the training sessions. He was just stone-mad about hurling.
"You are talking about Ring, Mackey, Doyle, Eddie Keher - he's in those four right up there."
Most Read Stories