Kilkenny great pays tribute to Tipp legend
June 23, 2015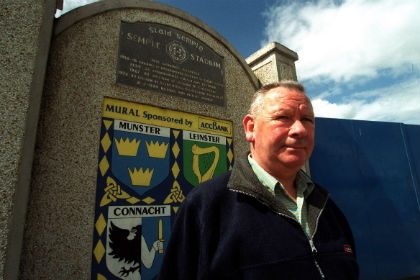 Tipperary hurling legend Jimmy Doyle pictured in 2001 ©INPHO/Lorraine O'Sullivan
Kilkenny hurling icon Eddie Keher has paid a warm tribute to late Tipperary legend Jimmy Doyle.
Keher and Doyle were great rivals on the field of play half a century ago but went on to develop a tremendous mutual respect for each other.
"He was brilliant," the Kilkenny man notes in The Irish Examiner. "The first time I saw Jimmy Doyle was playing in a Munster colleges game against Leinster. I was in my first year in Kieran's and there was a lot of talk about another player but it was Jimmy Doyle who stood out.
"I was always a great fan of his even though we were great rivals.
"Jimmy was also a gentleman both on and off the field and such a beautiful striker of the ball.
"We're all very saddened in Kilkenny by his passing. I was supposed to meet him about five weeks ago. He was to come down here with Murty Kennedy from Freshford but he was tired and said he'd come down another day. He made such a great contribution to Tipperary hurling in the 1960s."
Most Read Stories