Hurling final takes to the skies
September 01, 2014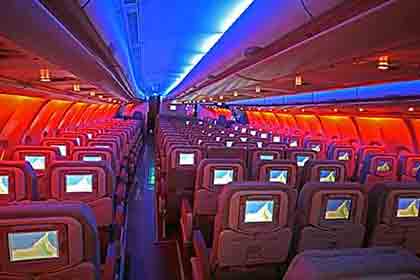 Etihad Airways will show live coverage of the hurling final on their flights.
All-Ireland hurling championship sponsors Etihad Airways will show live coverage of Sunday's final between Kilkenny and Tipperary on their flights.
Thousands of passengers will be able to watch the big Croke Park showdown on the airline's in-flight entertainment systems.
"I am sure our guests who can't watch the match on the ground will enjoy the excitement and passion that will be on display live from Croke Park," Etihad Airways's general manager for Ireland Beatrice Cosgrove said.
GAA president Liam O'Neill commented: "The GAA has made concerted efforts to establish a proactive strategy this year to make our games available to overseas audiences - games we believe rank alongside the best.
"Hurling in particular is a breath taking spectacle and Etihad Airways has helped us to promote it through our partnership as valued sponsors of the GAA hurling championship. I was delighted to learn of this initiative which will afford people travelling around the world the opportunity to see the showcase event that is the All-Ireland hurling final."
Most Read Stories