Hurling All-Stars: Champions Clare dominate with eight
November 07, 2013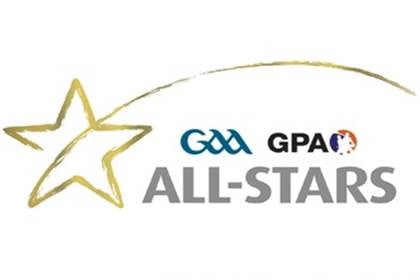 The GAA GPA All-Stars in association with Opel
Clare lead the way on the 2013 All-Stars Hurling team with eight awards after their final replay heroics against Cork.
David McInerney, Brendan Bugler, Pat Donnellan, Colm Galvin, Conor Ryan, Tony Kelly, Pádraic Collins and Conor McGrath all have been selected in the 15 to round off a memorable year for the Banner County.
Beaten finalists Cork and the team they defeated in the semi-final Dublin, each earn three spots on the team. Limerick's Richie McCarthy completes the team meaning only players from the four semi-finalists are included.
In all there are a total of 12 first time recipients reflecting the wind of change that blew through hurling in 2013.
Anthony Nash, Brendan Bugler and Liam Rushe are the only previous award winners.
No less than five U21 hurlers are included - McInerney, Galvin, Kelly and Collins from U21 winners Clare who are joined by Danny Sutcliffe from Dublin, who enjoy their best ever return.
GAA President Liam O'Neill said: "This year's hurling selection was of particular interest to hurling followers everywhere after the incredible year we had.
"The players who have made the final cut can take particular satisfaction on doing so in a season of stiff competition as new teams and players emerged - something evidenced in the final make up of the team.
"I congratulate all 15 players - and those who were nominated too - as their inclusion further underlines their roles as excellent ambassadors through their commitment and dedication to the pursuit of excellence.
"I would also like to acknowledge the role of our partners the GPA and sponsors Opel whose support is highly valued. Finally, thanks also to the journalists who select the teams and who continue a proud tradition that stretches back to 1971."
GPA Chief Executive Officer Dessie Farrell added: "Congratulations to the 15 hurlers chosen on this year's GAA GPA All-Star team sponsored by Opel. It was a truly exceptional hurling championship and the individual players honoured today can be very proud of their contribution to that season. Unsurprisingly, Clare dominate the selection after their epic journey this summer which brought so much skill, colour, drama and excitement to the game.
"I'd like to thank our sponsors Opel and in particular MD of Opel Ireland, Dave Sheeran, for his generous support of the awards scheme. Thanks also to Liam Ó Néill, Páraic Duffy and the GAA for their efforts in ensuring the continued success of the GAA GPA All-Stars.
"Also thanks to the committee of journalists for carrying out the difficult work of selecting the 2013 Hurling Team and for putting forward the nominees for the Player of the Year awards which will be chosen by the players and announced on tomorrow night's (Friday) live broadcast from Croke Park on RTÉ television."
The football selection will be announced live on television Friday evening as will the Player of the Year and Young Player of the Year winners in both codes.
2013 GAA GPA All-Stars sponsored by OpelGoalkeeper
- Anthony Nash (Cork)
Full backs
- Richie McCarthy (Limerick), Peter Kelly (Dublin), David McInerney (Clare)
Half backs
- Brendan Bugler (Clare), Liam Rushe (Dublin), Patrick Donnellan (Clare)
Midfield
- Colm Galvin (Clare), Conor Ryan (Clare)
Half forwards
- Séamus Harnedy (Cork), Tony Kelly (Clare), Danny Sutcliffe (Dublin)
Full forwards
- Pádraic Collins (Clare), Patrick Horgan (Cork), Conor McGrath (Clare)
Most Read Stories