O'Connor thought there was more time left
September 23, 2013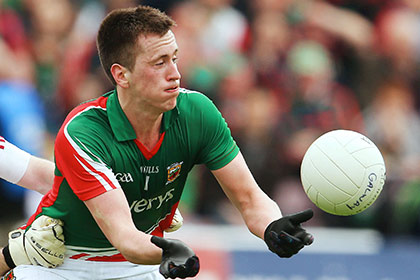 Mayo's Cillian O'Connor. INPHO
Andy Moran has claimed that referee Joe McQuillan told Cillian O'Connor there was another 30 seconds left when the Ballintubber man scored the late free that left the minimum between the sides.
Instead of having a shot at goal from the close-in free, O'Connor popped the ball over the bar on the assumption that Mayo would get another chance.
"At the end, Cillian had a free, the ref tells him there's 30 seconds left, and then he blows it out from the kick-out," the unimpressed Mayo captain explained.
"It's a bit of a pain in the a*** to be honest with you, but these things happen.
"Cillian is an intelligent guy, a very intelligent footballer. He asked the ref how long was left, he (the ref) said 30 seconds and (then) he blew up. It's a one out of 10 chance anyway, but it's still a chance - to get a goal and have a chance of winning an All-Ireland."
Most Read Stories