McStay wary of psychological pressure
February 15, 2013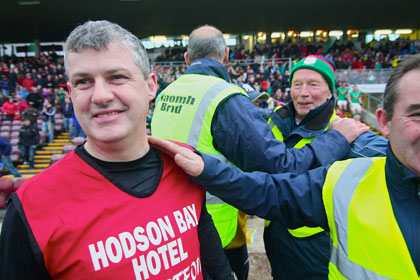 Former St Brigid's manager Kevin McStay.
Kevin McStay says St Brigid's must avoid placing psychological pressure on themselves.
The Roscommon kingpins are up against the mighty Crossmaglen Rangers in tomorrow's All-Ireland senior club football championship semi-final at Mullingar and their manager points to the psychological challenges presented by facing such a lauded outfit:
"I'm convinced a lot of teams build up psychological pressure on themselves against Crossmaglen," McStay tells The Irish Times. "When people talk about what county teams they'd beat, there's a level of hype that can be unsettling.
"We've huge respect for them - how could you could not with the records they've set? - but we've also been competitive against them in the past and now we have to move it a bit further.
"We've had to wait two and a half months to get at them. It's very hard to read form now but I've stressed to them: find good form for the next four weeks and we can win an All-Ireland."
Most Read Stories