Nice wheels Mr Galvin
February 05, 2013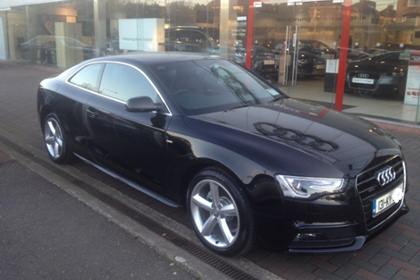 Paul Galvin's new wheels. Pic via @pgal10
Paul Galvin's new set of wheels look the business.
The Kerry ace has taken delivery of a €50,000 Audi A5 which in football terms he describes as a 'classy centre back'.
The four time All-Ireland winner went to Cork for his new motor and joked that he was helping Kerry-Cork relations in the process.
"I'm still doing my bit for the cross-border relations in the South West!!! Thanks to my friends at Audi Cork for my new Audi A5 Quattro," said Galvin on his website,
thisispaulgalvin.com
.
"If the Audi A5 Quattro was a footballer I guess it would have to be a classy centre back, intelligent, fast, powerful with perfect balance, aggressive when necessary but measured and always anticipating outcomes, reading the game."
Galvin always tries to looks well, and in that Audi, things are not going to change!
Most Read Stories