Video: Mayo are happier playing Donegal says Maughan
September 19, 2012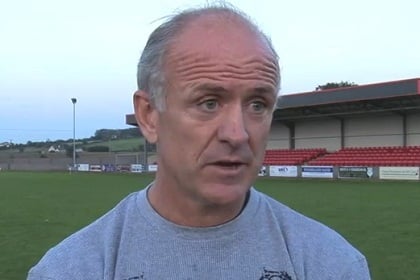 John Maughan looks ahead to the All-Ireland final
John Maughan feels that the fact that Mayo are not coming up against a Kerry or Cork team in their latest All-Ireland final appearance is very important psychologically.
The former county player and manager was at the helm when Mayo lost national deciders in 1996, '97 and 2004. Add in the 2006 final loss and the county's last three All-Ireland final appearances have ended in defeat to Kerry.
The Westerners were in this year's league final, which ended badly against Cork and Maughan believes that his county are better off not playing either of Munster's big two in another All-Ireland final.
"There is a lot of psychological damage against those big two," explained Maughan. "We played Cork in the league final and in a ten minute spell they out us out of our misery, but we always feel we have a chance against a Donegal side.
"The fact that we are not playing a Kerry or Cork gives us a great chance, we feel. Now, Donegal are everybody's favourites, there is huge pressure on Donegal to deliver and they have played marvellous football, especially against Cork and Kerry. They have taken out those two big guns and most pundits around the country are tipping them, but we would be quietly and calmly, confident.
"We've had quite a few disappointments; I've been involved in a few of them myself. There's a nice feeling, there is calmness about the place, which is unusual for Mayo. There is something different this year; there is no doubt about it."
Most Read Stories