Rugby World Cup ref told of appointment at hurling game
September 07, 2011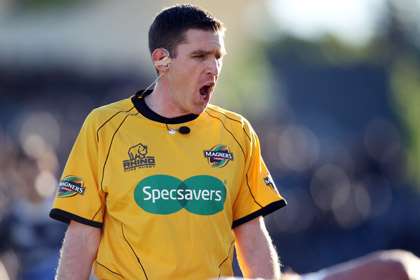 Referee George Clancy
The first Irish man in action at the 2011 Rugby World Cup will be Limerick referee George Clancy, who found out about his appointment to the tournament while watching his native Bruff playing hurling.
Clancy will be the man in the middle as hosts New Zealand take on Tonga at Auckland in the opening game of RWC 2011 on Friday.
The 34-year-old played both hurling and football with Bruff until he dedicated himself to refereeing rugby nearly a decade ago.
A respected international and Heineken Cup referee, Clancy was always hopeful of a call-up to the referees' panel for the World Cup and found out the good news in a GAA ground.
"I was at a Bruff hurling league match against Ballybrown and the phone rings," explained Clancy in the Limerick Leader. "It was Paddy O'Brien (IRB Referee manager) and he said they would like me to go to New Zealand as a referee.
"In addition to that he said they wanted me to referee the opening game. It was a lot to take in."
Most Read Stories