Dillon to captain Mayo
April 20, 2011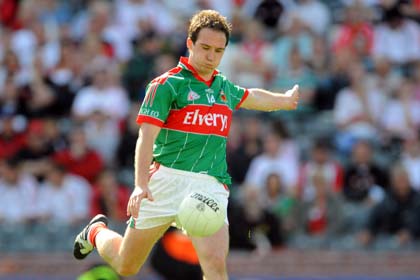 Mayo's Alan Dillon
Alan Dillon has been named Mayo senior football captain for the championship season.
Captaincy duties rotated between Dillon and Andy Moran during the national football league, the latter being named as vice-captain for the summer competition.
Manager James Horan has also confirmed that last season's captain Trevor Mortimer is not completely out of his plans:
"It's not fair to say that Trevor is out of our plans at the moment. That story grew legs of its own.
"We've talked to him and he knows he's being assessed over these coming weeks, like a few other players."
Most Read Stories