Rooney has no sympathy for ref
July 13, 2010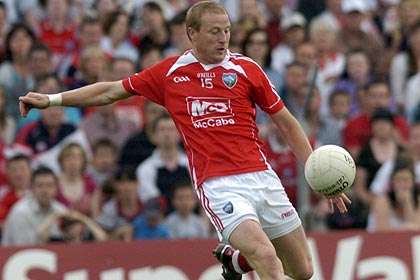 Louth's JP Rooney
JP Rooney is still raging over referee Martin Sludden's decision to award Meath's controversial winning goal in Sunday's Leinster SFC final.
And he admits he has little sympathy for the Tyrone official who was confronted by irate Louth players, management and supporters after allowing the injury-time goal to stand.
"I'm still waiting for somebody to say that we've been the victims of a bad joke. How could he give it?" the Naomh Martin forward said in the Irish Examiner.
"I'm absolutely raging. What's the point in training all year when that happens?
"Aaron Hoey was pleading with him to consult with his umpires but when he went in, he told them to put up the green flag."
He added: "You don't want to see what happened afterwards but it's heat of the moment stuff. A lot of the Louth people that went on are not violent people but when your blood's up... I know it's wrong people running at the ref - it's an amateur game and he's not getting anything out of it. But you can see why Louth people did it. He brought it on himself and I wouldn't feel sorry for him.
"It always seems to be the minor counties that get the bad luck and the bad decisions at the end of each game.
"If it was the other way around, it definitely wouldn't happen."
Most Read Stories