Wicklow CCC to hand out punishments
August 08, 2018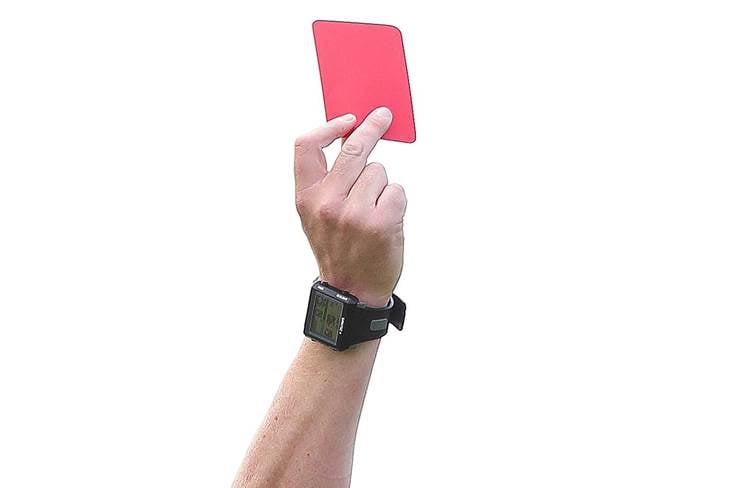 The dreaded red card.
The Wicklow CCC are set to hand out suspensions to those involved in two separate brawls in games in the county last weekend.
The IFC meetings between Rathnew and Ashford at Joule Park and Laragh v. Donard - The Glen were disrupted because of brawls.
Video evidence is believed to have been available to the CCC who are due to relay their punishments to the clubs involved today (Wednesday).
In the clash between Rathnew and Ashford, it is alleged that a strike on a Rathnew player started a mass row when members of both teams and people from the sideline got involved.
Referee Kieran O'Shea issued five red cards, three to Rathnew and two to Ashford before continuing the game which Rathnew won.
The final whistle had blown in Laragh's win over Donard - The Glen when it is alleged that a Laragh supporter made a comment on front of their opponent's bench and a small melee ensued.
Most Read Stories