Kelly confident promotion can be achieved
March 04, 2018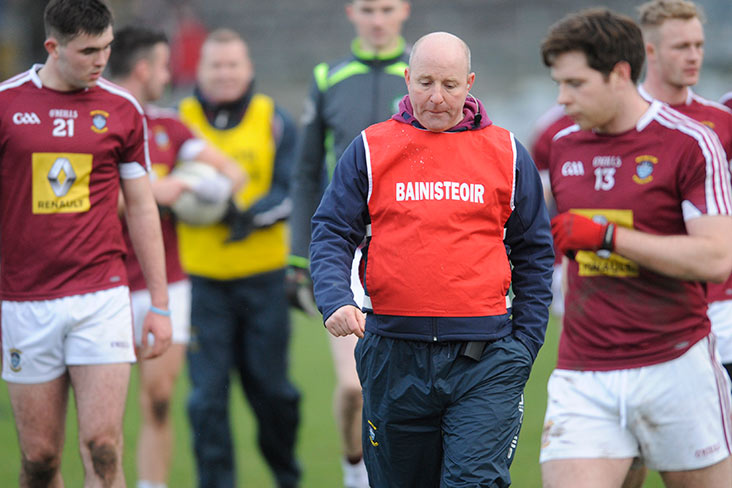 Westmeath manager Colin Kelly
Colin Kelly says Westmeath remain in a strong position to achieve league promotion for the second year in-a-row.
Tom Cribbin guided the Lake County to a Division 4 title last year after three successive relegations, and his predecessor reckons they can take another big step back towards the higher echelons of the Allianz League by beating promotion rivals Fermanagh in their next game, which would have been played today but for the adverse weather.
"We are still in contention for promotion after four games and we can pull it off, without a shadow of a doubt," the Westmeath manager told the Irish Sun.
"There's a bedding-in period and that's well and truly over. The lads have embraced what we are trying to do and it's working for us.
"Fermanagh are going to be so difficult to beat. They are well set up, they have some really good players.
"But we've played eight competitive matches and won seven of them. We've only lost once, that's a testament to the ability and the resilience of the lads."
Kelly, who led his native Louth to back-to-back league promotions in 2016 and last year, admits he has hardly given any thought to the O'Byrne Cup final against neighbours Meath, which has been postponed for a third time. 
"If Westmeath or Meath don't make it to the final stages of the National League, we'll probably have to play it on that weekend of April 1," he added.
"We haven't looked beyond the league at all. We have thoughts within the group of where we are capable of going and what we are capable of doing. For us, our next assignment is Fermanagh."
Most Read Stories