Prendergast wants Waterford to throw off the shackles
December 01, 2017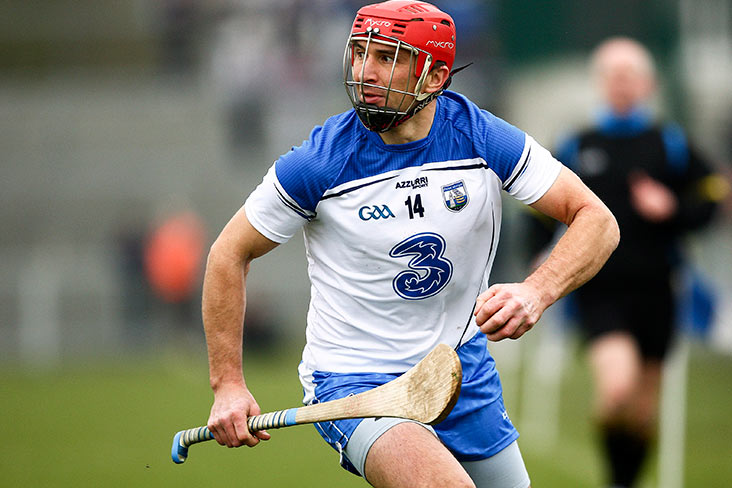 Waterford's Seamus Prendergast
Seamus Prendergast would like to see Waterford adopt a more attack-minded approach in 2018.
The Deise employed a controversial sweeper system this year which brought them to the All-Ireland final where they came up short against Galway.
Former county star Prendergast, who will line out for Ardmore in Sunday's Munster club JHC final against Brendan Cummins' Ballybacon-Grange, believes a more adventurous style could reap dividends next year.
"I think they need to probably push up," the 37-year-old said in the Irish Independent.
"I know they got a lot of goals against Cork and that and they got two goals against Kilkenny but I think they need to push up for longer periods of the game to really threaten a lot of the teams that are winning All-Irelands, you know, keep three lads in the full-forwards for the majority of the time.
"I think they'll have to change a little. The system they have, look, it got them to the All-Ireland final so you can't knock it too much. If they can tweak it a little and push up a little further up the field, keep at least two, maybe three, inside in the full-forward line as often as they can, I think that would benefit their cause.
"The older generation have seen Waterford playing that kind of open off-the-cuff hurling for 50 years. It's a big change for them and those people always want that style of hurling. They call it the Waterford style I suppose. It could have been 60-40 (against) up until the All-Ireland, it might be 60-40 the other way now, that they'd prefer the way they got to the All-Ireland.
"But if we won an All-Ireland everybody would be (saying they love it). It's a love or hate thing."
Most Read Stories