Ban on back pass to goalkeeper to be debated
July 03, 2019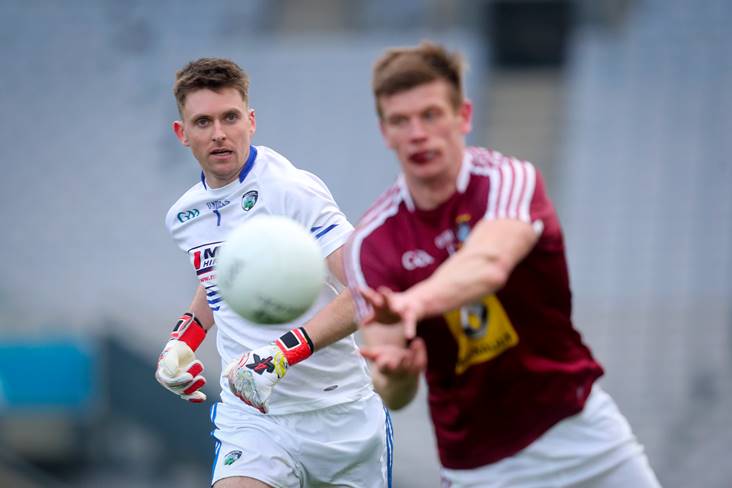 Laois goalkeeper Graham Brody is caught off his line prior to conceding a goal against Westmeath. ©INPHO/Oisin Keniry.
A new rule banning the back pass to goalkeepers in gaelic football could be on the agenda at the Special Congress which is scheduled for October.
The permanent introduction of the four rules changes (offensive mark, sin bin, 21m kick-outs and forward sideline kicks) which were trialled during the recent Allianz football league competitions are set to be debated and GAA President John Horan has indicated that there could be a late addition to that list.
"A proposal on changing the rule doesn't have to be experimented on," he revealed to the Irish Daily Star. "Of the 20 games that were analysed for the National League, there was an average of 10 passes to the goalkeeper.
"If you think about it, if you take out the goalkeeper as the safety valve behind the defense. It then allows the team to press forward much more and actually draw them out instead of going back behind (the ball).
"It was unfortunate that we didn't get it into the mix at that particular time, but it's there for debate now and it will be put out for people to talk about."
Most Read Stories