Red Hands seeking U20 reprieve
June 13, 2018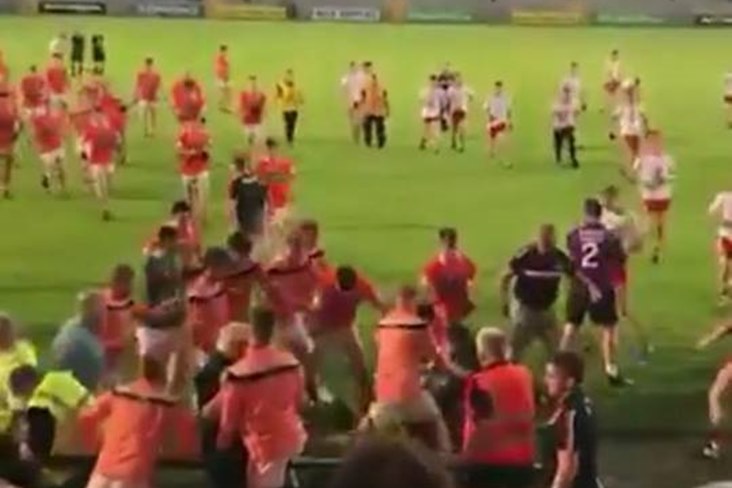 All hell broke loose in extra time between Armagh and Tyrone U20s at the Athletic Grounds
Tyrone are appealing their exit from the Ulster U20 football championship.
The Red Hands were beaten by Armagh after two periods of extra time at the Athletic Grounds last Friday night, in a game that was marred by a mass brawl involving up to 60 individuals from both camps.
The Orchard County have thus qualified for a meeting with Derry in the inaugural provincial U20 decider on Sunday week, although Tyrone are appealing their defeat on a technicality, according to The Irish News.
The grounds for the appeal are that referee Niall McKenna reduced both teams to 13 men following the melee at the end of the first phase of extra time but allowed both to be restored to 15 for the second phase of extra time. This appears to be a breach of the ruling that "Phase 2 of Extra Time shall be considered an extension of the initial Extra Time rather than as a new period of Extra Time".
Most Read Stories