Canavan: other counties need to look at themselves
September 15, 2019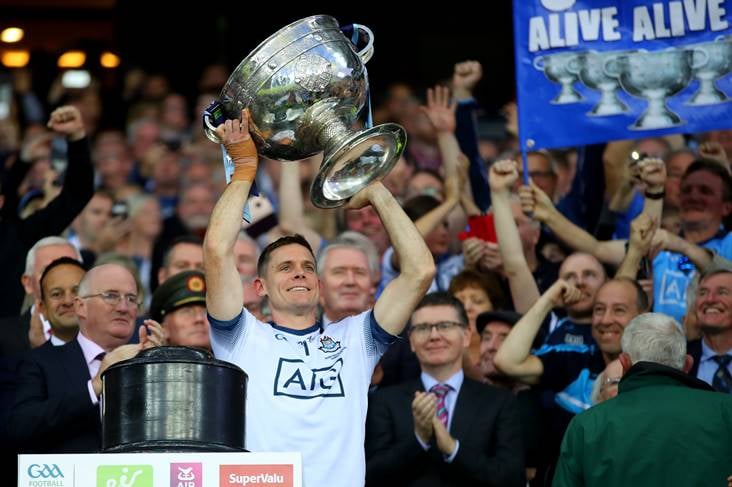 Dublin captain Stephen Cluxton raises the Sam Maguire Cup aloft
Peter Canavan has warned that Dublin will continue to dominate Gaelic football for years to come if other counties don't get their house in order.
Speaking on Sky Sports after Jim Gavin's all-conquering side completed an historic five-in-a-row, the Tyrone legend stressed the need for players in other counties to be given the same opportunity as their Dublin counterparts to succeed. He used Dublin's ability to prise their 2011 All-Ireland winning captain Bryan Cullen away from his strength and conditioning role with Leinster Rugby as an example of how professional their set-up is.
"Those players that play for Dublin have the best opportunity opportunity to be the best they can be. If other counties are going to catch up, they need to provide the same assistance in so many ways off the field of play," he said.
"In my own county I believe that's not happening. There's so much more we can and going to have to do. There's the example of Bryan Cullen, who Jim Gavin wanted, and he left a good professional setup in Leinster Rugby to go to Dublin.
"We (Tyrone) have an excellent strength and conditioning man (Peter Donnelly) who left Tyrone GAA, a place where he wanted to be, to go to Ulster Rugby.
"In so many ways I believe that Dublin are amateur in ethos but professional in practice. Other counties are amateur in ethos and amateur in practice. Until we close that gap we could be looking at seven, eight, nine in-a-row."
Most Read Stories