Keegan: players have to be able to lead a normal life
April 17, 2019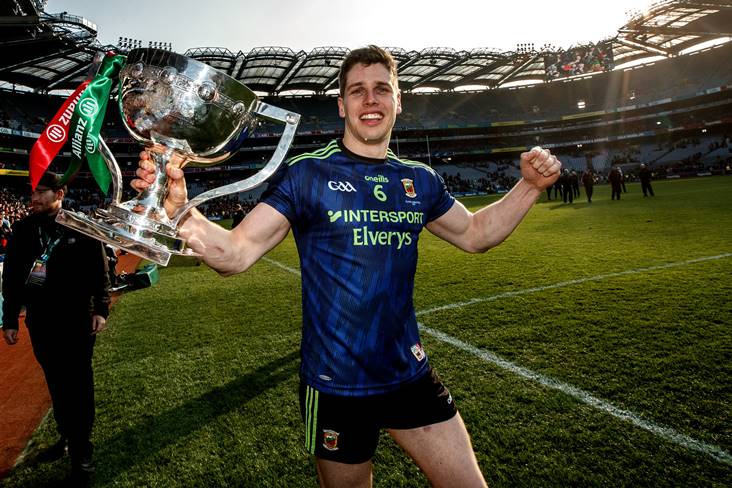 Mayo's Lee Keegan celebrates. ©INPHO/James Crombie.
Mayo star Lee Keegan says the culture has to change in the GAA when it comes to booze bans.
Speaking to the Irish Independent at the launch of the 2019 John West Feile yesterday, the former 'Footballer of the Year' pointed out that managers and supporters have to respect the fact that players have a life to lead outside of the inter-county bubble.
"You sit in the pub even having a MiWadi and the heads are staring over at you, 'why is he in here?'" he said.
"If you can't have a normal life like that, what's the point of… I think it's just the culture within GAA."
Keegan revealed that James Horan trusts his Mayo players to get the balance right but added that other managers could take a leaf out of rugby's book.
"I always look at professional sports and particularly rugby, they have their few beers after their game and they train two days later and perform at the highest level the week after.
"That's the way the way the GAA should look at it as well.
"It's part and parcel of life. If you can't enjoy life with a bit of success or even if you lose to have a few beers with your mates, that's part of sport and you have to have that as well.
"There has to be a balance, if you are always locked into GAA, what is there out there for yourself?"
Most Read Stories