'If we start entertaining semi-professionalism, we'll lose everything'
June 14, 2019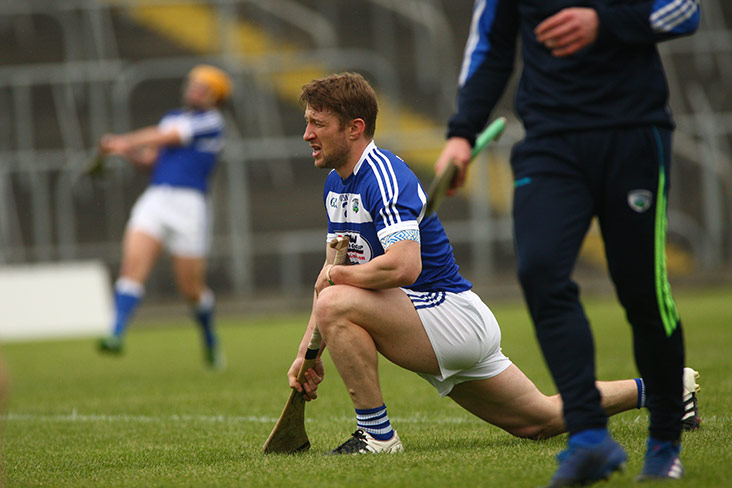 Cahir Healy Laois
Cahir Healy has lamented the lack of action on the GAA's seemingly unstoppable march towards semi-professionalism.
The former Laois dual star, who is currently recovering from a second cruciate ligament injury, has likened semi-professionalism to the "GAA's Brexit" and claims county players are becoming more and more alienated in their clubs because they are barred from training or playing with them for most of the year.
"If we start entertaining semi-professionalism, we'll lose everything that makes the GAA what it is: the love of place and being part of the community. We're slowly losing that," Healy said in an interview with the Irish Independent.
"The GAA seem to be fixated with making money rather than standing by their principles and we're well on the road to a sorrowful day. Semi-professionalism is like the GAA's Brexit and we're teetering on the edge of a cliff right now."
The Portlaoise clubman added: "If someone asked the GAA president what the GAA is about, what would he say? Is it to promote Irish culture and games and to have strong community links? That's what it should be.
"Going semi-pro and making it even more elitist at the top is paying lip service to the values of the Association. The custodians of the GAA are going to have to press the nuclear button and do something about it because at the moment they're tippy-toeing around it and doing nothing."
Make sure to visit the hoganstand.com match tracker this weekend for live coverage from Leinster and Munster SHC round 5 and the Connacht SFC final between Galway and Roscommon.
Most Read Stories