Underage Cavan player keeps his community connected with online daily quiz
March 18, 2020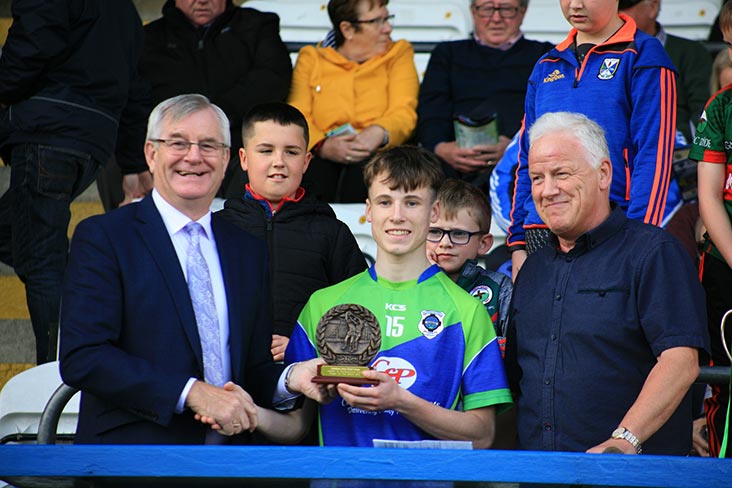 Ned Brunton (Blackwater Gaels) receives the Farnham Arms Hotel Player-of-the-match award from Gerry Brady (chairman county board) with Brian Seagrave (county Youth board) on right
With social distancing the new norm due to Covid-19, one Mountnugent underage player has come up with a brilliant idea to keep his club members busy and connected.
Ned Brunton, a very creative underage player in the Mountnugent club in south Cavan is keeping his club mates and community occupied, collaborating and distracted by having an online quiz each day.
It's a brilliant idea that is keeping young and old busy on on WhatsApp sharing answers for the Saturday night deadline.
Quiz 1 is guess the senior players from emojis.
Most Read Stories