Get your GAA fix with All-Ireland Gold
March 16, 2020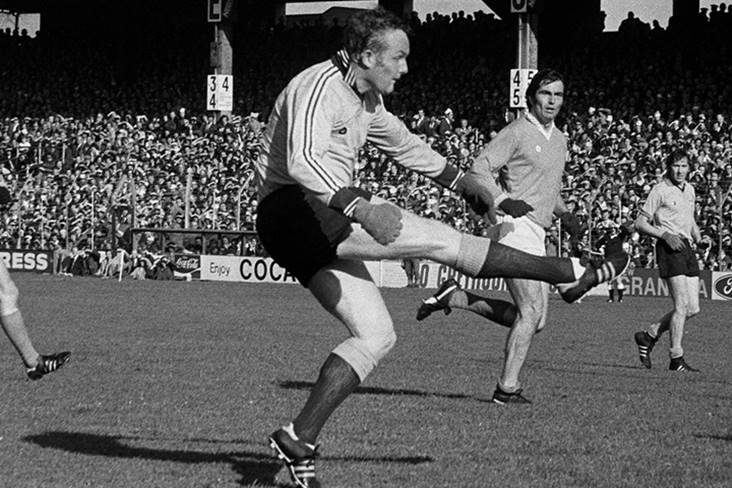 Dublin's Jimmy Keaveney during the 1977 All-Ireland SFC final against Armagh. ©INPHO.
All GAA games across the board have been postponed until March 29th due to the ongoing Covid-19 outbreak but there's still the All-Ireland Gold series to keep fans going...
All-Ireland Gold looks back on memorable football and hurling championships games which are broadcast in full on TG4.
The Mayo-Galway Connacht SFC clash from 1998 and the 1996 Leinster SHC final between Wexford and Offaly were both shown recently.
Tomorrow, St Patrick's Day, All-Ireland Gold presents the 1977 All-Ireland SFC final as Dublin and Armagh produced an eight-goal thriller. This will be followed by the third episode of the new Laochra Gael series, featuring Dublin great Alan Brogan.
The drawn All-Ireland SHC final in 2014 that saw Tipperary almost snatch victory from Kilkenny with the last puck of the game from a 97-metre John 'Bubbles' O'Dwyer free can be watched back on Sunday.
GAA on TG4 this week:
Tuesday 17 March
All-Ireland Gold - 1977 All-Ireland SFC final: Dublin and Armagh (4pm)
Laochra Gael - Alan Brogan (5.30pm)
Sunday 22 March
All-Ireland Gold - 2014 All-Ireland SHC final: Tipperary v Kilkenny (2.45pm)
Most Read Stories