Kiely calls on people to 'do what they can'
March 16, 2020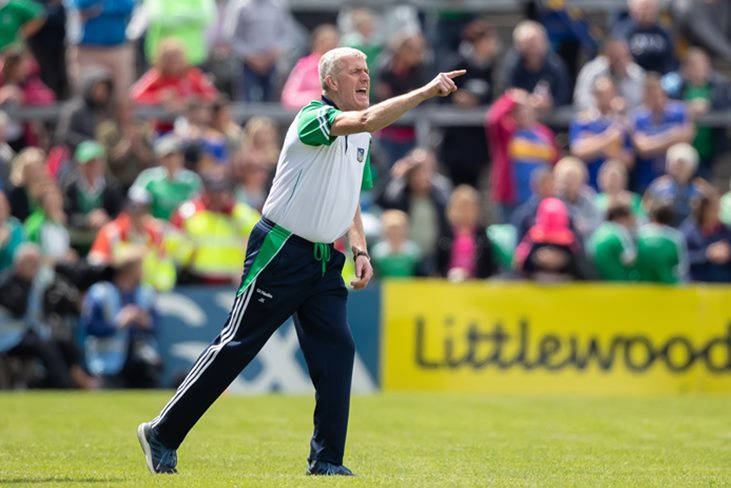 John Kiely during Limerick's Munster SHC final win over Tipperary
All-Ireland winning Limerick manager John Kiely has praised the efforts of the 120,000 people working in the health sector.
Speaking on RTÉ Radio 1's Morning Ireland, Kiely said the priority now is dealing with the Covid-19 emergency rather than worrying about GAA matters.
"At the moment we're worried about the health and welfare of our family, our friends, our neighbours," said Kiely.
"I take great confidence from the fact that we have Dr Tony Holohan and his team, and the government, I think they're really on top of things.
"They're being well-supported by the Gardaí, the Army, our health service workers. We've over 120,000 people working in the health sector.
"I think out of respect for the effort that they're putting in right now, I think everybody else needs to follow suit and do what they can."
Regarding Limerick hurlers Kiely says that all players have individual programs that they can work on at home and hopes that sport can lift the nation's spirit when the emergency ends.
"Sport will be a huge player in lifting the spirits of the nation when it does come back on the agenda when this is all over."
Most Read Stories