Clerkin "a wee bit nervous" ahead of Breffni derby
April 25, 2019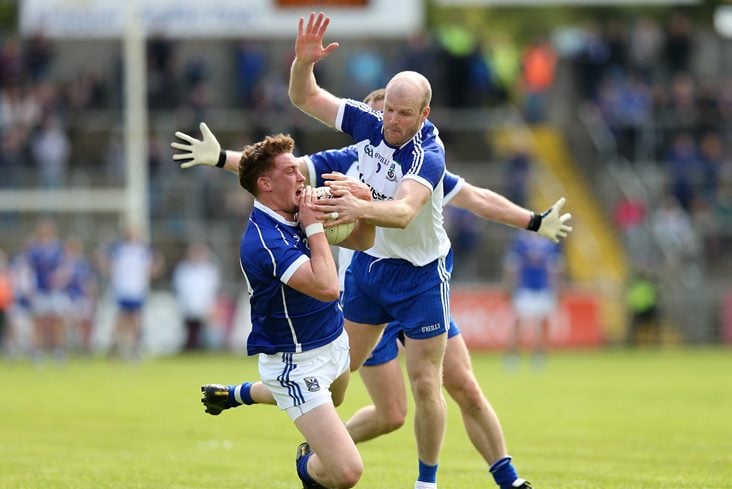 Cavan's Ciaran Brady is tackled by Dick Clerkin of Monaghan during the 2015 Ulster SFC quarter-final at Kingspan Breffni Park
Former Monaghan midfielder Dick Clerkiin admits he's "a wee bit nervous" ahead of his county's Ulster SFC quarter-final against Cavan next month.
Mickey Graham's charges welcome the Farney men to Kingspan Breffni on May 18th looking to buck the trend against their neighbours whom have held the Indian Sign over them in recent summer meetings.
"A lot of questions have been asked of Cavan over the last five or six years. They had a group of players that dominated at U21 level but haven't really stepped up and translated that success and you're always things some year they might, some year that group of players will take step.
"They haven't done it yet and going into Division 1 this year I was watching to see if that could be their first step and, as a group, survive in Division 1.
"In fairness, they competed a lot better than they did in previous years, they still weren't good enough but I still think Cavan aren't actually that far away."
The Currin clubman added: "They (Monaghan) are going to be quite dependant on the core of players who have got Monaghan so far in the last couple of year so I would be a wee bit nervous."
Most Read Stories