McGeeney diplomatic in defeat
January 20, 2019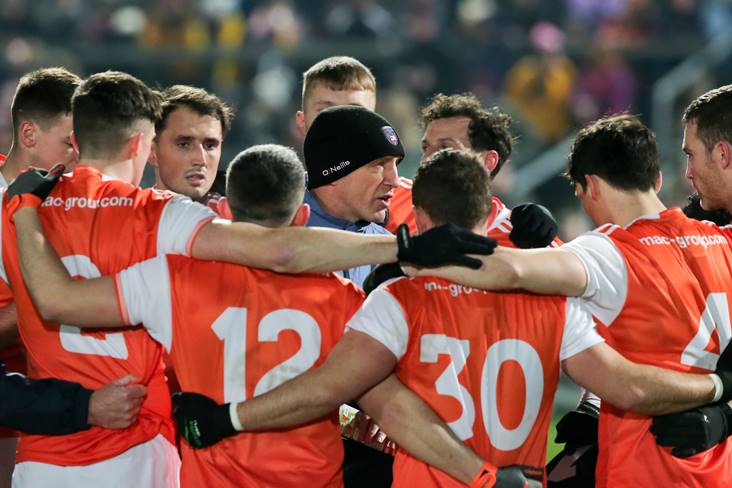 Armagh manager Kieran McGeeney talks to his players. ©INPHO/Philip McGowan.
Kieran McGeeney adopted a diplomatic stand when the subject of referee Joe McQuillan's performance was raised following last night's McKenna Cup final defeat to Tyrone.
McGeeney's team finished with 13-men on the field following the dismissals of James Morgan and Aaron McKay and lost out to their arch rivals by two points.
"I thought it was a great game for both teams," 'Geezer' remarked to BBC Sport. "It was competitive. I think both teams went out with the right attitude and stuff like that but sometimes when things aren't done right, things can sort of blow up."
When asked specifically about the Cavan official's decision-making, he answered: "You sort of have to be careful because every time I talk – I 'slam' or 'hits back' or 'shouts' even though I'm only giving an opinion.
"It's better when it's recorded because they can see that I'm not shouting!
"But Joe stuck true to his character I suppose."
Most Read Stories