Pic: Meath hurling pitch covered in up to five feet of snow
March 02, 2018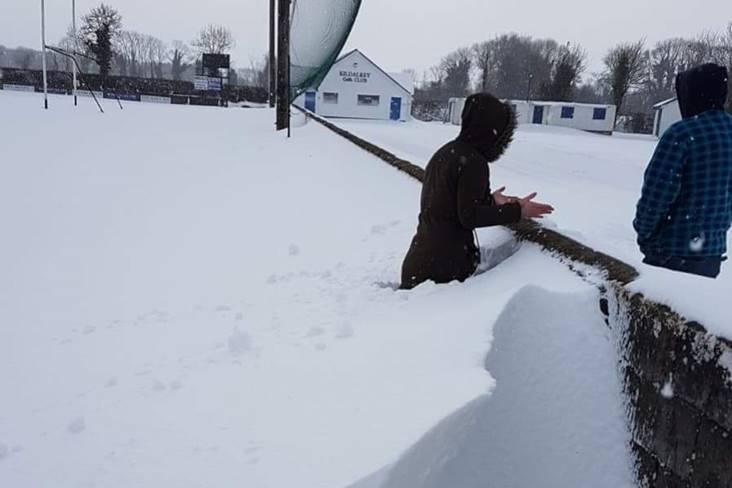 Kildalkey pitch in five feet of snow!
There won't be a sliotar pucked in Kildalkey hurling club for a few days judging by this incredible photo.
Up to five feet of snow blanketed the pitch in Co. Meath after the 'Beast from the East' and Storm Emma left their mark.
Most Read Stories