Kelly welcomes 'final experience'
January 17, 2018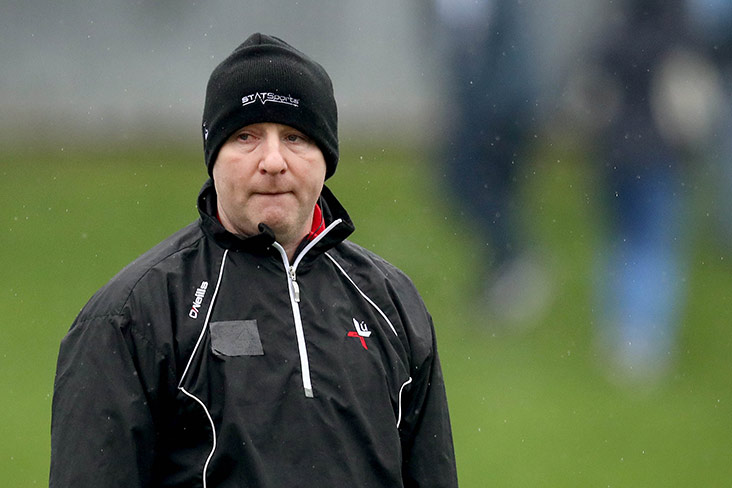 Colin Kelly as Louth manager.
Westmeath manager Colin Kelly believes that playing in an inter-county final brings about its own experiences for the players.
Kelly has saw his side come through the early rounds of the O'Byrne Cup and qualify for the final where they will play Meath in Sunday's decider, which has been amazingly scheduled for O'Moore Park, Portlaoise, despite both counties annoyance at having to travel there.
Westmeath have fielded an experimental side throughout the early season competition with only eight of the side that played in the Leinster SFC against Offaly last year featuring in the O'Byrne Cup.
And the former Louth manager is adamant that the majority of the counties in the country would like to be in the same position as themselves and Meath are next weekend.
Kelly told the Westmeath Examiner that his youthful side will gain a lot more experience from playing in a final than they would from playing a challenge match.
"Next weekend is going to be a different experience altogether. It's a competition final and we need to win it. It will be a different exposure," stated the Westmeath boss.
"I said to the boys, 'which would you rather be doing next Sunday, travelling to play in an O'Byrne Cup final that morning or going to play a challenge match?
"It's a no-brainer. All the teams who say, 'it's only the O'Byrne Cup', will be playing challenges at the weekend. It will be a great experience for our lads."
Most Read Stories