Morgan expects All-Ireland medal
August 13, 2019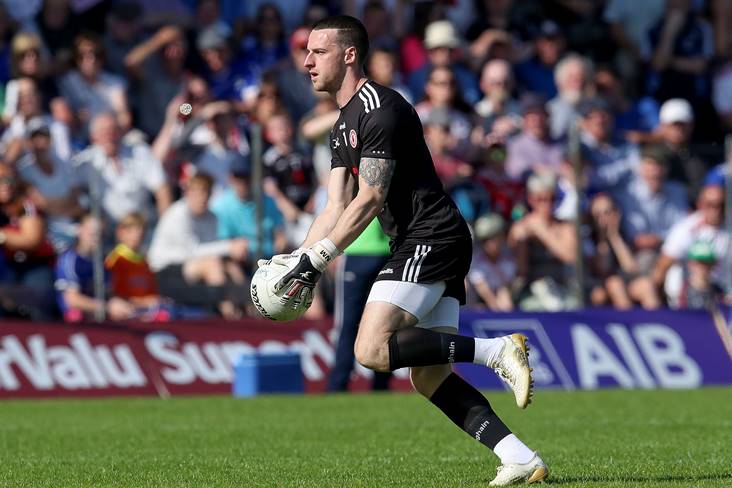 Tyrone goalkeeper Niall Morgan. ©INPHO/Bryan Keane.
Niall Morgan fully expects to win an All-Ireland medal before his Tyrone career is over.
The Red Hands have exited the Sam Maguire Cup race at either the semi-final or final stage in each of the last five seasons and their goalkeeper is confident that they'll get over the line eventually. "If I didn't think I would finish with an All-Ireland medal, I would be gone. I wouldn't be playing," he told The Irish News.
"Whenever I spoke to Mickey [Harte], he laid out the plans and if I would have thought I wouldn't win an All-Ireland, I would have said no, point-blankly, and moved on. I come every year expecting to win an All-Ireland and I think if you asked any of the boys, they would be the same.
"Nobody plays this game to be second; getting to the final last year, whenever you are beaten, you might as well be put out in the first round of the Qualifiers. You come to win cups and unfortunately this year we fell short."
Most Read Stories