Armagh's Sheridan to sit out Monaghan game
June 18, 2019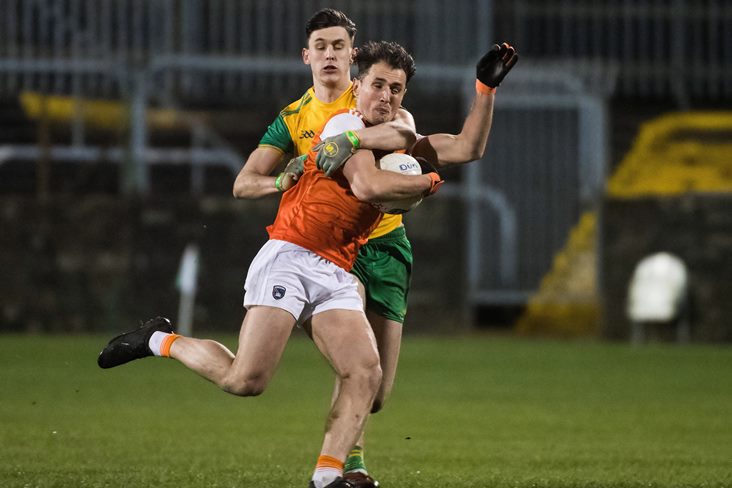 Donegal's Michael Langan tackles Armagh's Stephen Sheridan
Stephen Sheridan is resigned to missing Armagh's crunch Qualifier against Monaghan on Saturday night.
Sheridan sustained a knee injury during the Orchard County's first-round victory over Down and the midfielder was unavailable for his county's two semi-final outings against Cavan.
"I ended up tearing my MCL. Nothing in it, the challenge. Gerdie Collins landed on me awkwardly," the Forkhill man told The Irish News. "If you had have spoken to me then I was doom and gloom for two days after it. It could have been a lot worse, I suppose I was thinking it could have been my cruciate but then the scans came back and I became pretty optimistic.
"Unfortunately, I am not fit for this weekend, but I like to think that if we can get through this weekend, I will play a part at some stage in the championship with Armagh."
Most Read Stories