"All three games are winnable"
March 08, 2018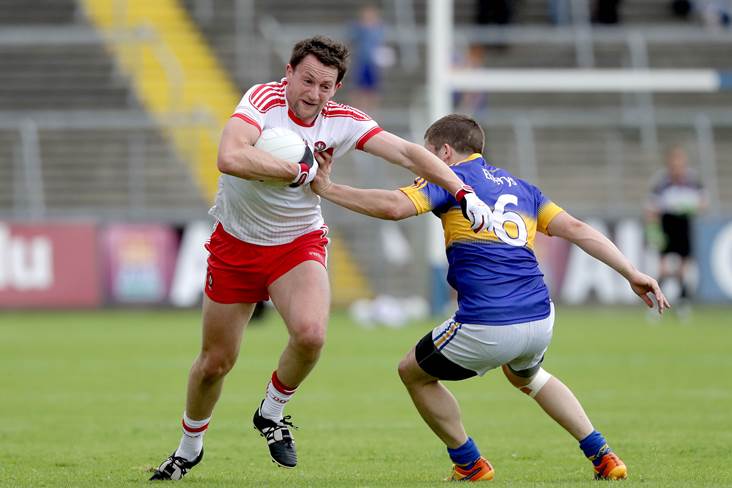 Derry's James Kielt with Robbie Kiely of Tipperary.
©INPHO/Morgan Treacy.
James Kielt feels Derry are more than capable of winning their last three games of the Allianz Football League campaign.
The Oak Leafers have lost three of their four outings thus far in Division 3 and visit Armagh this weekend before facing into vital clashes against Wexford (home) and Sligo (away), with the latter two currently sitting below them in the league table.
"I'd still be hopeful," Kielt told The Irish News. "We're away to Armagh, who are favourites in the division, and then we're home to Wexford and away to Sligo. On paper, all three games are winnable.
"When you look at the fixtures you automatically look to your home games and take it from there, but you can't rely on that now because we have to try and go out and win all our remaining games."
He added: "Division Three is probably not a bad learning experience because you do make mistakes but you maybe get away with some of them more than in Division One or Two. The key for young lads is physical because boys in Division Three or Four are no weaker than those in the higher divisions."
Most Read Stories