Brogan targets August return
March 07, 2018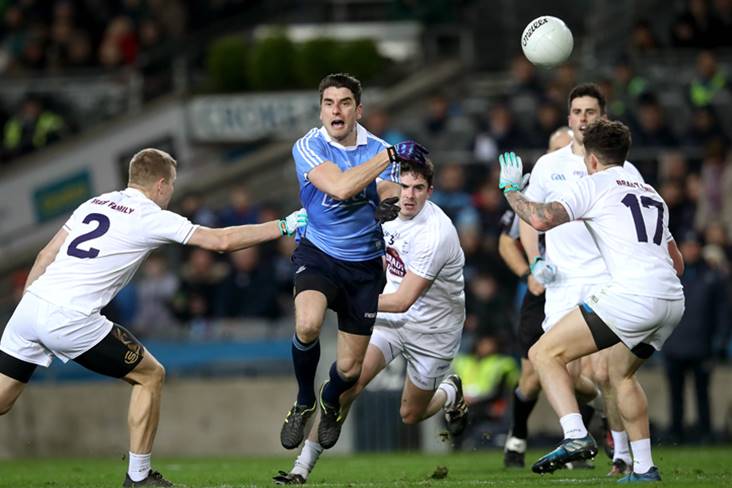 Dublin's Bernard Brogan with Peter Kelly and David Slattery of Kildare during the Allianz League opener at Croke Park
Bernard Brogan has set his sights on returning to action in August.
The former 'Footballer of the Year' recently underwent cruciate ligament surgery and his brother Alan revealed that he will leave no stone unturned in his recovery process.
"He's looking at how quick can you get back and I think he'll give it a lash to try and get back for around August, the six-month mark," Alan remarked to The Irish Independent.
"It's still a big ask for a 34-year-old. But I know with work, he probably does have that flexibility, that if he does have to devote a certain amount of time to it, he probably can.
"That's what he'll aim for. He'll try and get back for the end of the championship. But for the moment, it's one day at a time.
"It is possible to get back in six months. I think he was telling me that Fergus McFadden got back in four-and-a-half (months). I'm not sure he'll beat that!"
Most Read Stories