Madine back for Mourne men
December 29, 2017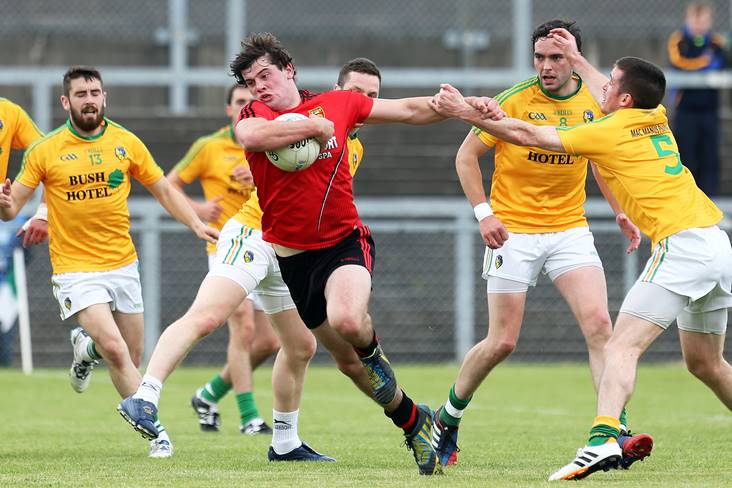 Down's Niall Madine in action with Leitrim's Barry Prior.
©INPHO/Presseye/Matt Mackey.
Down boss Eamonn Burns has received a welcome boost to his attacking options for next season with the return of Niall Madine to the Mourne County set-up.
The Saval clubman missed out on this past season having spent much of the year travelling abroad, watching his county's Ulster final defeat to Tyrone last July in a bar in Thailand.
However, he has since returned home and is understood to have impressed in training after being called in by Burns, who will no doubt give the 25-year-old the chance to impress further when the Dr McKenna Cup campaign gets underway next week.
"I'm just glad to be back," Madine told the Irish News. "I was glad to get the break away from the county and just focus on the club, but it's good to be back.
"I'm taking every day as it comes, I'm not putting any pressure on myself. You've the likes of (Connaire) Harrison there who did really well last year and it's up to me now to show that I'm as good as them boys.
"It's up to me to show I can perform at the level they're performing. Hopefully it is competitive because that's what you want - people competing for places."
Most Read Stories