"I can't wait to get at it" - McGleenan
December 06, 2017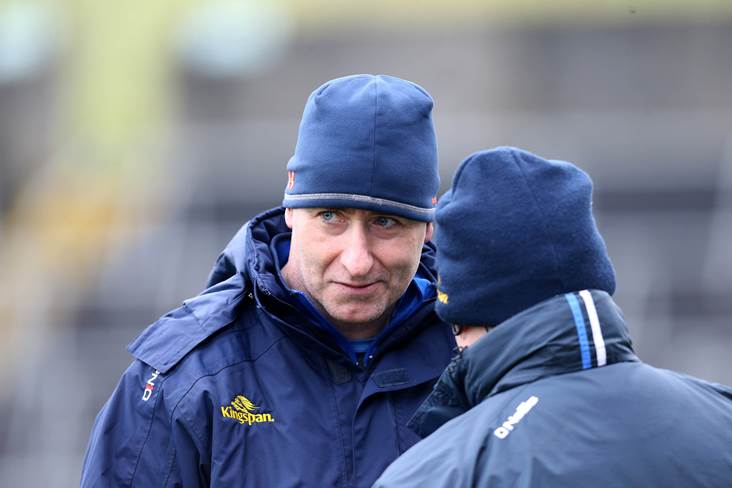 Cavan manager Mattie McGleenan.
©INPHO/Presseye/Andrew Paton.
Cavan boss Mattie McGleenan says he "can't await" for next month's Dr McKenna Cup campaign and hopes his side can reach the knock-out stages of the competition.
It was confirmed last night that the Breffni men will begin their 2018 season at home to Sigerson Cup champions St Mary's on January 3rd before travelling to Antrim and hosting holders Tyrone at Kingspan Breffni in their final round game.
Speaking at the competition's launch last week, Tyrone native McGleenan says he's hopeful his team can make a similar start to the one they made in 2017 and back it up by reaching the semi-finals this time round.  
"I thought it was a fabulous start for us to the season last year. Certainly the Tyrone game was a bit of a rollercoaster because that's where I come from and that's who we came up against first," he is quoted saying by The Anglo-Celt.
"But in saying that, I really enjoyed it, the experience was fabulous. I was very disappointed that Jordanstown beat us to put us out of the competition but again that's part of the learning curve, it's something we'll be taking seriously this year and we would hope at least go one stage further and get to the semi-finals.
He continued: "If you look at the inter-county season, you have 16, 17 games and every game to me is vital. It's a great start for us because we're doing a bit of gym work at the minute and it gives players a focus and something to aim towards.
"I think the draw this year is as good as it was last year and if the players aren't excited about the draw, why are you playing football?
"I think the McKenna Cup's class, in actual fact I can't wait to get at it."
Most Read Stories