'Jealous' McGrath still hungry for inter-county hurling
August 01, 2018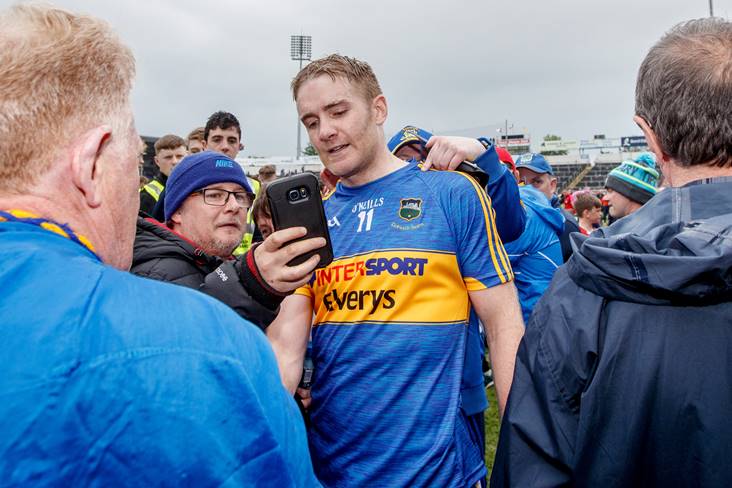 Tipperary's Noel McGrath with fans.
©INPHO/James Crombie.
Last weekend's thrilling All-Ireland SHC semi-finals have confirmed to Noel McGrath that he still possesses the hunger for inter-county hurling.
Having failed to come out of Munster, McGrath and his Premier County team-mates are frustrated spectators as this year's Liam MacCarthy Cup competition nears its conclusion.
Speaking to gaa.ie, the two-time All-Ireland winner admitted he was 'jealous' of Galway, Clare, Limerick and Cork.
"That's the reason you train and play - to be out there on the big days - and when you see the excitement you are jealous of the other teams," he remarked at the launch of the 'Drink Less, Gain More' campaign.
"You want to be out there and be involved but unfortunately we are not.
"But, look it would make you hungrier coming back and you'd nearly want it to be January already so you can get around to starting again.
"As long as you have that feeling of being jealous and the appetite to be performing in the big matches that means the hunger is still there.
"As long as that is there for me I'd be happy to stay going for as long as you are able.
Most Read Stories