Byrne condemns online abuse
December 15, 2017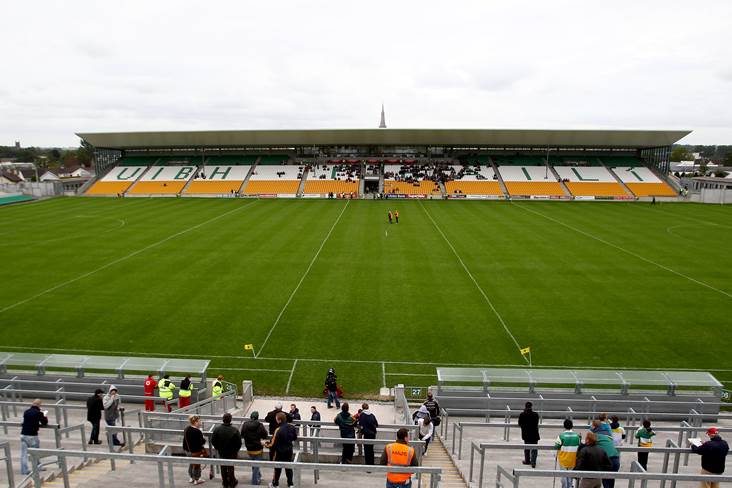 O'Connor Park, Tullamore, the home of Offaly GAA.
©INPHO/James Crombie.
Offaly chairman Tommy Byrne took the opportunity during his speech at last week's annual convention to condemn those who abused him online during the year.
Byrne was re-elected as county board chairman unopposed and he was keen to address the abuse that he received in 2017.
"It was a hugely positive year but there were some things that happened this year that were totally out of order. The targetting of myself by certain people in social and national media was way over the top and I am not sure where it came from," stated Byrne and as reported by the Midland Tribune.
"I would say to people that want to do that in future - don't bother sending me a text or don't bother sending me an email, ring me up and I will talk face to face with them at any stage whether they want that to be on air or in a face to face but you can take it that I won't be just giving answers, I will be asking plenty of questions as well.
"It is something that I don't care too much about myself to be honest but it went so far this year that it was having far reaching effects on people in my life. It is not good enough for me, or for anyone else.
"Anyone that puts themselves forward at club or county level are doing so in a voluntary capacity and they are there to do the best they can. I have to thank the officers of the County Board, the Leinster Council staff and officers and both the Director General and some people in the press related area in Croke Park for their help during this time."
Most Read Stories