Meath SHC Preview: Can Trim stop Kiltale?
October 03, 2018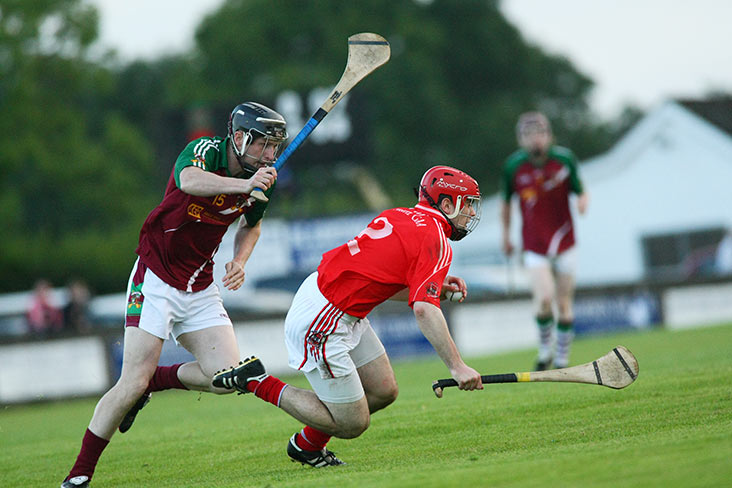 Kiltale's Peter Durnin with Ciaran O'Rourke Trim
Kiltale's drive for five comes to a conclusion this weekend as Trim stand in their way of victory. Here we give our thoughts on how proceedings might pan out. By Stephen Reilly
In 2014, Kiltale trounced Trim in the Meath senior hurling championship final to win their fifth ever Jubilee Cup and this was the start of a journey that has yet to end.
This Sunday, the defending champions go in search of their fifth consecutive title, a record only matched by Drumree between 1943 and '48. There is no doubt that Kiltale have raised the bar in Meath hurling over the past few years and were it not for a blip against Longwood in the 2013 SHC semi-final, they could easily be going for their seventh consecutive title.
It is a true sign of their domination over the course of this decade, but their last two final wins over Kildalkey and Killyon proved that there is just a puck of a ball between winning and losing.
The question now is can Trim come up with a game plan that can stop the Kiltale juggernaut? The answer is 'yes, of course they can', but they need an awful lot to go for them.
Both sides have had similar campaigns as they didn't impress in the group stages until the latter stages with Kiltale needing a last day win over Killyon to ensure a place in the knockout stages, while Trim had a must win game against Navan O'Mahonys in group B to make sure of their progression to the quarterfinals.
However, both have certainly stepped up and impressed since then. Kiltale dismissed the challenge of Longwood with consummate ease, while Ratoath were put to the sword in the semi-final.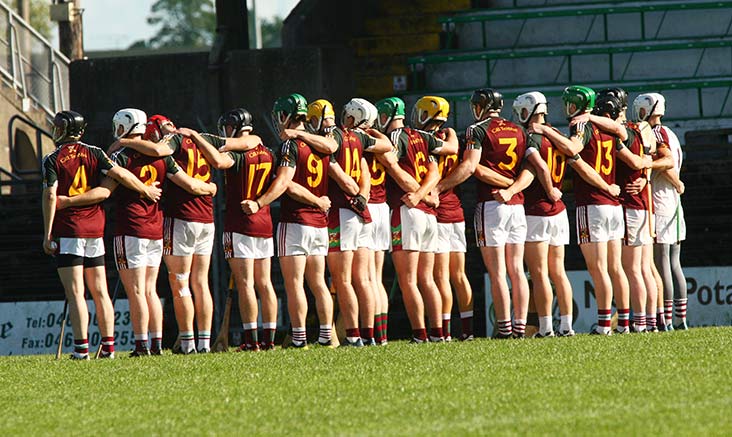 Trim made people sit up and take notice of them with a fine win over Killyon and then they were even more impressive against Kildalkey in the semi-final. The manner of that victory over last year's finalists has certainly been an eye opener for many.
Nonetheless, they will need to step it up even more against a Kiltale side that seems to be hitting peak form at just the right time.
There were concerns that Kiltale didn't have the hunger of previous years and that looked to be the case early on in the campaign. Comparing the side that took to the field in last year's county final and the one that defeated Ratoath in this year's semi-final, the team has been freshened up.
Iarla Hughes and David Donoghue (who is an injury doubt for Sunday) have slotted into the full back line either side of Philip Garvey with relative ease. Garvey captains the team this year and the extra year at the edge of the square has certainly benefited him and he has been outstanding all year.
Stephen Donoghue is more at home at wing back as he showed in the semi, while Ronan Ryan has been very good manning the centre back spot.
The return of Anthony Forde from his travels is also a huge plus for Kiltale as the county man is the heart beat of the side, driving them forward at every opportunity.
Cillian Sullivan has a full year's hurling under his belt and that has really stood to the county footballer, while his brother Mark also seems to be enjoying his hurling at the moment.
The real plus for Kiltale in this year's championship has been the form of Ross Ryan at full forward, who has been nothing short of brilliant throughout the campaign. However, word filtering through to us is that Ryan is a doubt with a hamstring injury and this could be a big blow to David Troy and his selectors. Throw in the fact that Jack Regan is not fully fit either and Kiltale look to have their concerns in the forward department.
Regardless of what issues they may have, they are still going to be a hard team to beat, but Trim's workrate has been impressive.

They got their match ups correct against Kildalkey and they need to do the same again. In Alan Douglas, they have a forward who is in the form of his life and he is their focal point when delivering ball into the forward line.
Trim need another outlet though rather than leaving Douglas in space, which can be easily counteracted by dropping an extra man into the defence.
And for this, they need to start Neil Heffernan who despite recovering from a shoulder injury, has been used as a substitute in the last couple of games.
Heffernan could be the perfect foil for Douglas and it also gives Trim another outlet up front. Their forwards work tirelessly, but apart from Damo McGee, the rest are not recognised scorers.
A lot will hinge on how the Trim defence manage to curtail the Kiltale forwards whose movement off the ball can have defences in knots.
Kiltale's first line of attack is Shane McGann's puck outs which are hit into space as their forwards time their runs to perfection. Trim need to be alert to this and close down that space, winning primary possession and putting their opponents on the back foot.
They stuck to their task very well in the semi-final, but honestly they faced a Kildalkey side that looked a shadow of themselves in last year's final.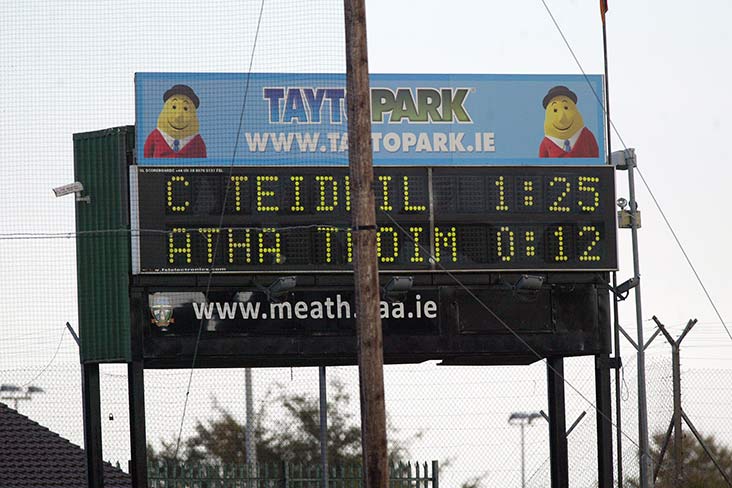 County star James Toher will have to dictate the play from his centre back role. He has a lot of young hurlers around him who will need guidance, particularly in the opening few minutes.
There is no doubt that Trim are a better side than they were in 2014 and it is highly unlikely that they will suffer a sizeable defeat like they did that day, but whether they can implement everything that needs to be done to win, remains a tall order.
Like Kildalkey last year and Killyon the year before, Trim need to ask questions of Kiltale early on, but they have to take every chance that comes their way. A close final is expected, but Kiltale's experience should see them over the line once again.
Verdict: Kiltale
Paths to the final:
Kiltale
Kiltale 1-19 Dunboyne 0-14
Kiltale 1-15 Kildalkey 1-15
Third Kiltale 0-16 Kilmessan 1-15
Kiltale 0-16 Ratoath 1-15
Kiltale 3-22 Killyon 0-05
QF: Kiltale 5-18 Longwood 0-10
SF: Kiltale 3-18 Ratoath 1-14
Trim
Trim 2-12 Longwood 0-20
Trim 2-17 Blackhall Gaels 1-16
Trim 1-21 Dunderry 2-11
Trim 1-19 Boardsmill 0-17
Trim 4-14 Navan O'Mahonys 3-07
QF: Trim 0-24 Killyon 2-15
SF: Trim 1-12 Kildalkey 0-09
Odds
Kiltale 2/9; Trim 7/2; Draw 11/1
Most Read Stories