Remembering our Dead
October 19, 2018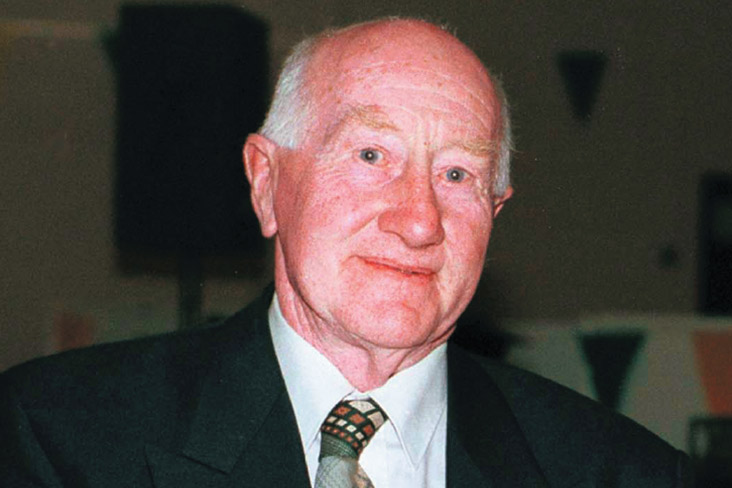 The late Patsy McLoughlin
It is so important to remember our dead.. To give them credit, recognition, something they may have never achieved in their own lifetime.
Each year we attempt to detail all deaths of relations and friends within the pages of our Meath GAA Yearbook, Royal County.
This summer we transferred such data, dating back to 2014, onto our website hoganstand.com/Meath/deaths. We will continue to expand this source of information back to its very beginning, some 20 years past.
Of course deaths for 2018 will be included later on but herein lies our problem.
As you can probably guess, assembling and penning together a list that might consist of 500 deceased is a fairly large task.
We rely so much on the clubs for help and their first port of call, the club secretary.
Many secretaries and clubs are absolutely brilliant in this respect. Providing a list of names, stories of their departed, facts, etc.
Unfortunately some club officials appear not to care. A real shame.
We would so appreciate if everybody concerned really came on board and made our 2018 effort of Friends we Lost a complete list. Nobody left out and their name, via the web forever placed in the annals of both history and the GAA.
A letter to all Meath club secretaries (see below) will be forwarded in the next few days. You in turn may have the capacity or the wish to help out these same officials with information regarding a deceased friend, club or family member. It could prove so vital and guarantees that the deceased and their deeds are never forgotten.
The letter willl read as follows:
Friends We Lost (Obituary Section)
Dear Club Secretary
We are again asking you and your club to supply details of people who passed away in the 12 months since the last issue of the Royal County Yearbook.
Obituaries are to be compiled from deaths within your clubs' catchment area and of people who had some type of GAA involvement, be it player, supporter, member etc.
All data supplied will not alone be included in the Royal County Yearbook 2018 but also on our online resource, which gives an obituary an everlasting presence.
We are under considerable pressure, timewise so please if at all possible, could you have the relevant data to our offices by Friday evening 19th October 2018.
Any queries please do not hesitate to contact me.
Thanking you most sincerely,
Geraldine Lynch
Royal County - Meath GAA Yearbook 2018
The Lynn Group,
Ph: 046 9241923
Fax: 046 9241926
Email: [email protected]
Most Read Stories