Pic: Meath flag flies proudly over Castletown igloo!
March 02, 2018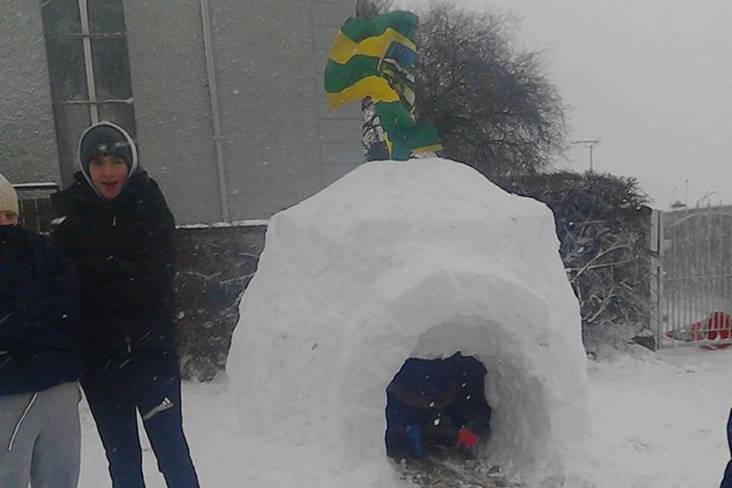 The Castletown igloo!
Here's something you don't see every day in the Royal County.
As the 'Beast from the East' roared in from Siberia yesterday, someone decided to build an igloo beside the church in Castletown, and planted a Meath flag on top of it!
Most Read Stories